Use the coupon code: BACKTOSCHOOL to get 30% OFF at checkout
Only valid until September 15th

Making croissants for the first time can be intimidating
-There are a lot of different steps involved and when you look at recipes online, it becomes even more confusing. Everybody has their own method but it is hard to tell which one is THE real one.
-Plus, you feel like you need fancy equipment to make croissants.
Because of that, you did not even start making croissants by fear of failure.

If you have made croissants before, you were probably disappointed.
-You did not get defined layers.


-Your croissants were not flaky.

-They were very dense with no honeycomb structure


Because you did not have the tools and help to solve these problems, you got stuck and gave up on getting the croissants of your dreams.

Watch the video to see what you will get from your lifetime access to the course in a nutshell:

Bonjour, I am Said M'Dahoma AKA The Pastry Nerd
I am a French-Comorian baker living in Calgary, Canada. I was born and raised in Paris, where I got my Neuroscience PhD and ate pastries all the time.
Eight years ago, when I moved to Canada, I started missing French pastries so much that I started baking on my own. My passion for baking grew so much that I decided to use my science knowledge two years ago for baking instead of research and launched the Pastry Nerd.
Since then, I was elected Foodie of the year for Western Canada, participated as a sourdough judge for CBC radio, and grew from 500 to 100K followers across different social media platforms with my account @said.pastrynerd. I sold my pastries at pop-up events but my real passion is in teaching !
So far I gave pastry classes to more than 300 students and helped them improve their baking.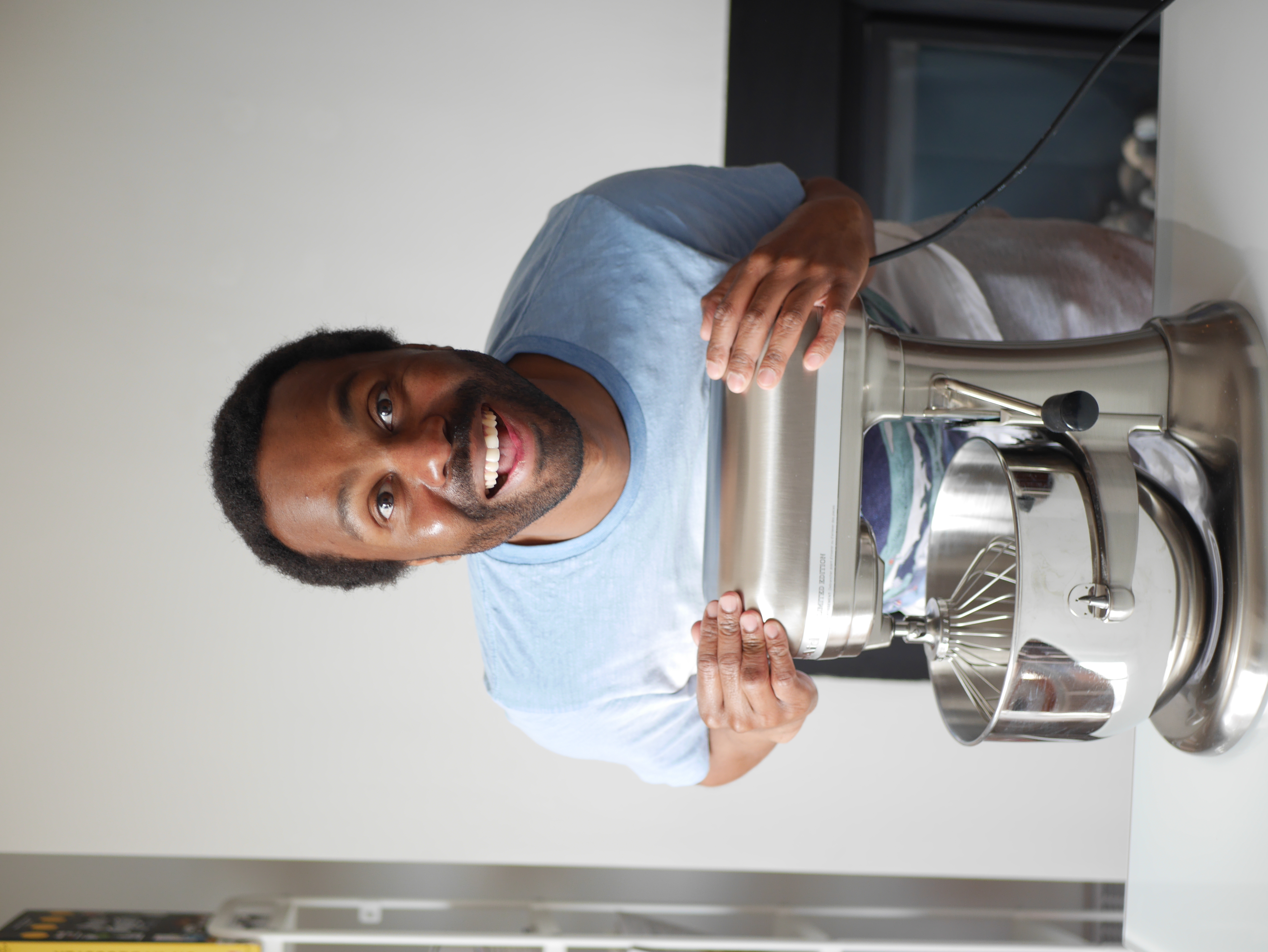 To help home bakers like you, I created a course that will help you progress: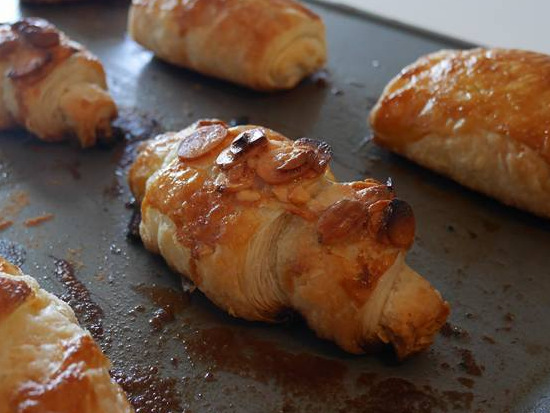 From this (my first croissants)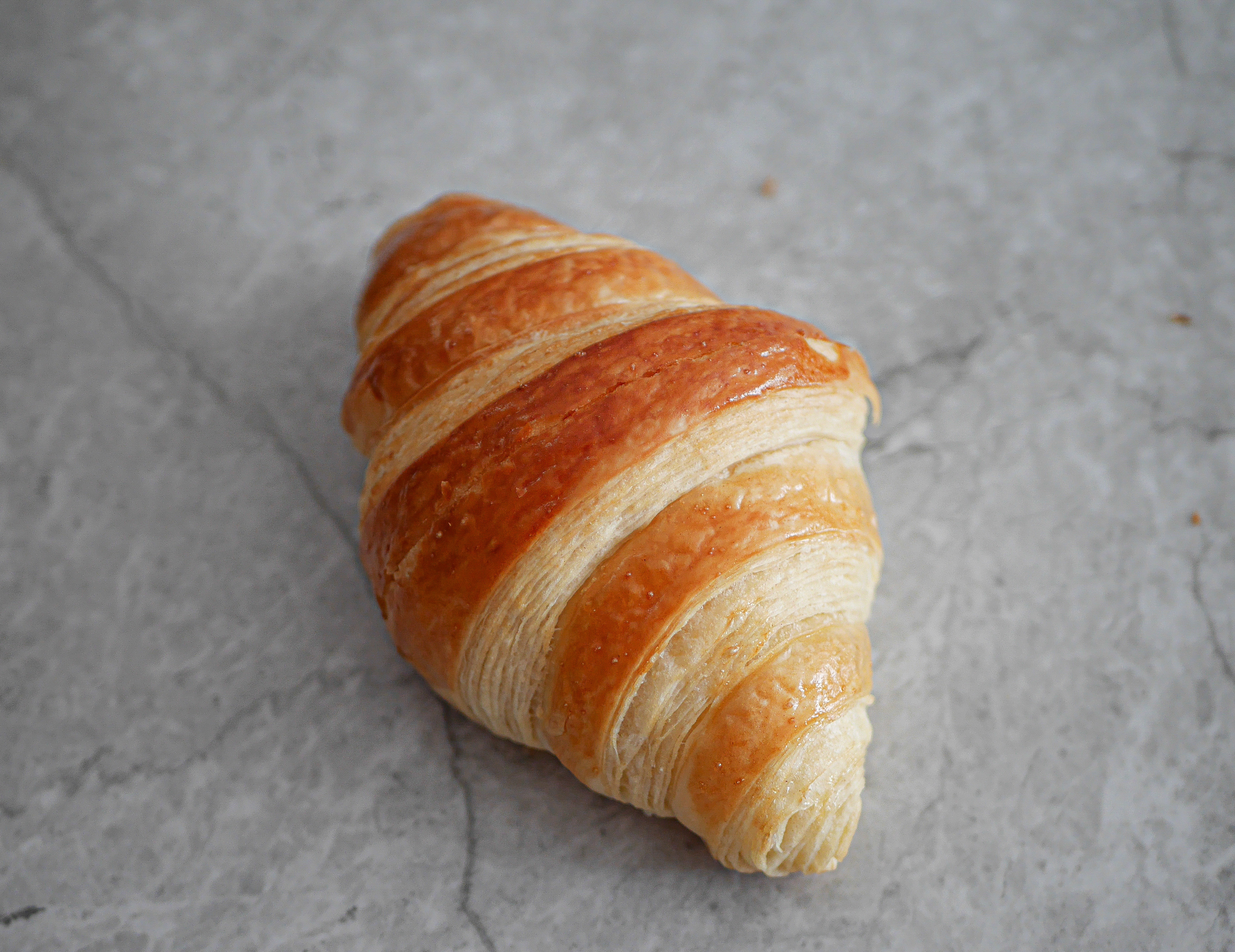 To this (my latest croissants)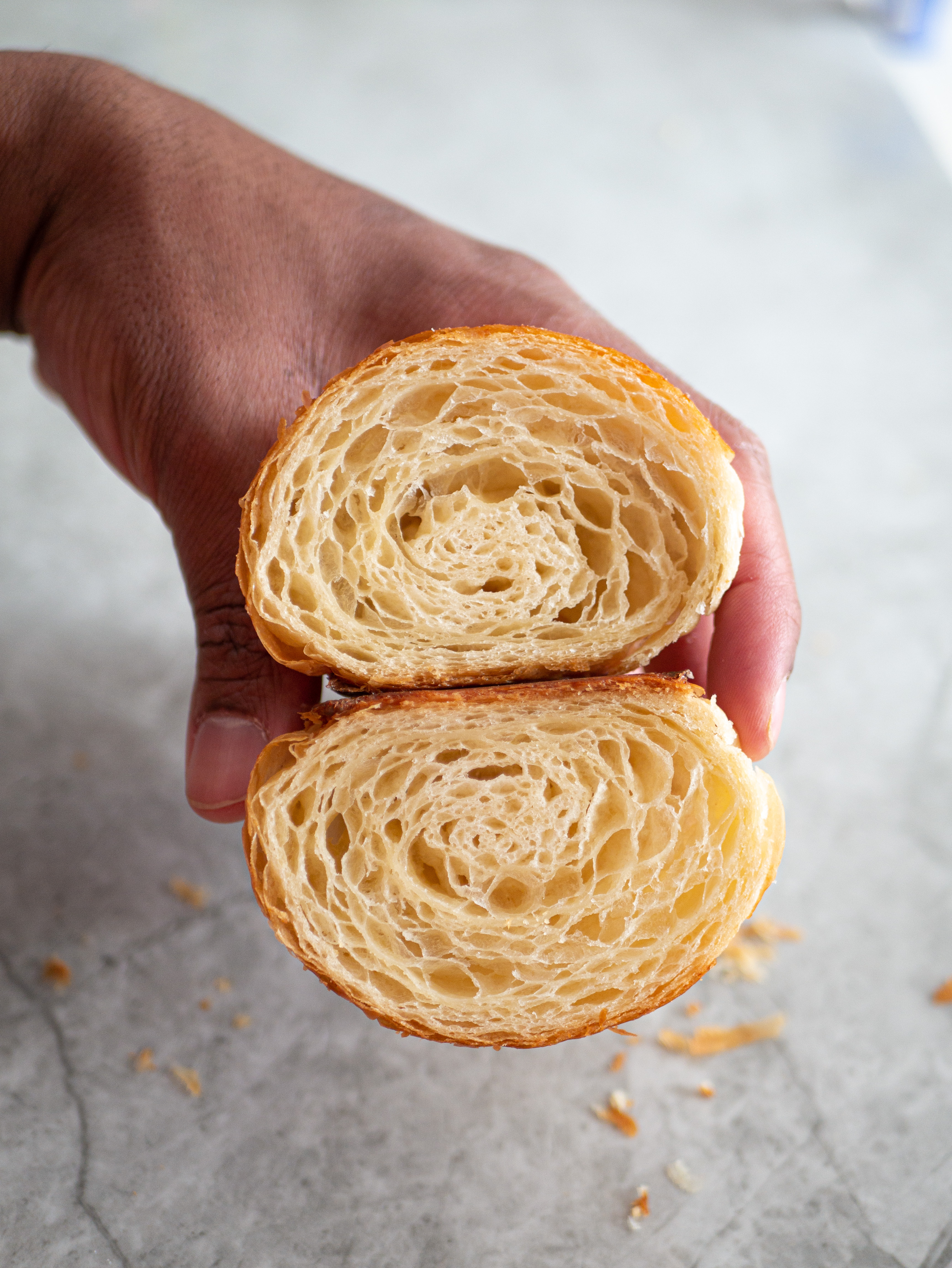 With this course, you will learn how to make croissants with defined layers and an open crumb.
It took me eight years of practice to get there but it will take you only a few weeks with this course!
The course is made of detailed videos, each with a PDF recipe, that explain, in detail, the process of croissant making, in a simplified way. For each step, I explain what I do and WHY I do it.

The perfect way to learn if it's your first time making croissants!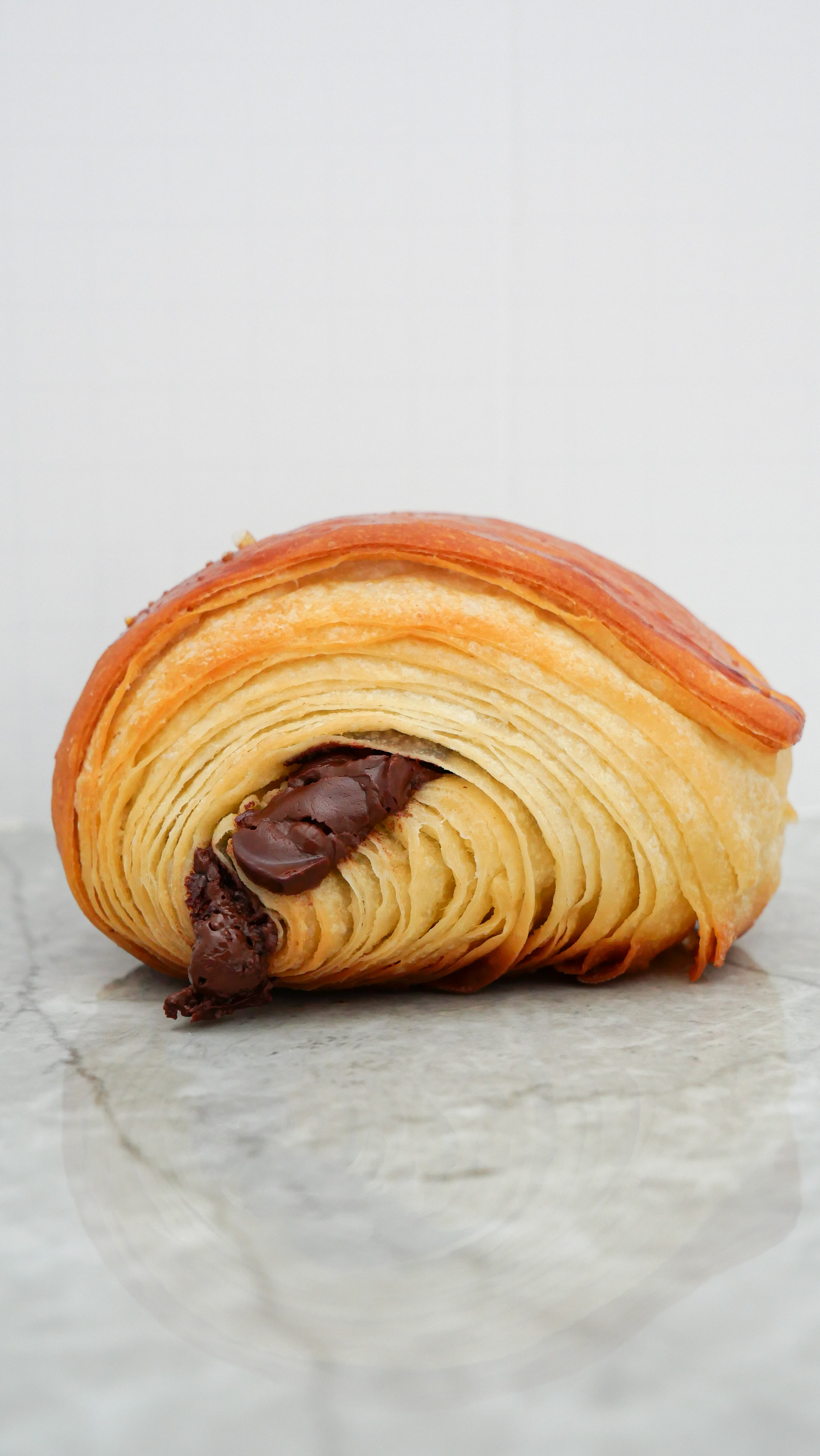 Truth is: making great croissants is not just about having THE recipe
Most recipes you will find on the internet will focus solely on the recipe itself, and will never talk about why you choose a certain flour, butter or yeast.
Truth is, the success to croissant making mostly lies in how you understand the science behind its ingredients and how they interact with each other.
The real value of this course is not the recipes but rather giving you the knowledge to understand the croissant making process in-depth so you can make beautiful croissants, create something original and troubleshoot any problems you might have.
If you have made croissant before, you will hugely benefit from this as you will finally be able to understand where your problems are coming from.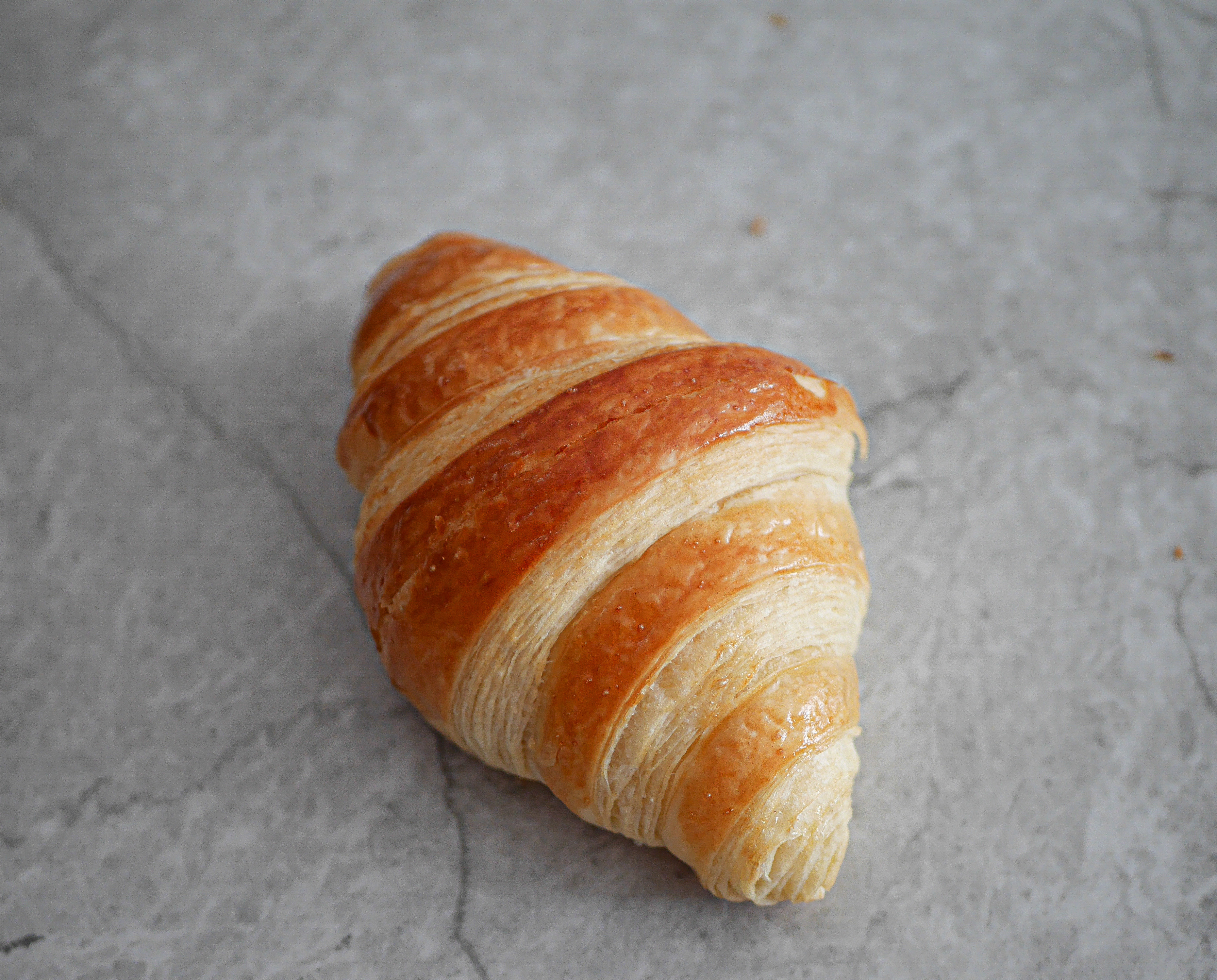 Recipes on YouTube won't help you troubleshoot your problems
This course will provide you all the baking and scientific knowledge I have accumulated over the years in a short, concise way that will help you save as much time as possible.
See my course as a shortcut to getting your perfect croissants as fast as possible without wasting your energy, money and ingredients!








The course has four main parts:
-Croissant recipe where I explain in detail how to make croissants in
-FAQ where I answer to the most common problems people have
-Science of ingredients where I go in depth about the main croissant ingredients to help you understand the process better
-Additional recipes where you can use your knowledge and have fun with different shapes and filling for your croissants!

Here is what my students had to say about this course with a picture of their croissants: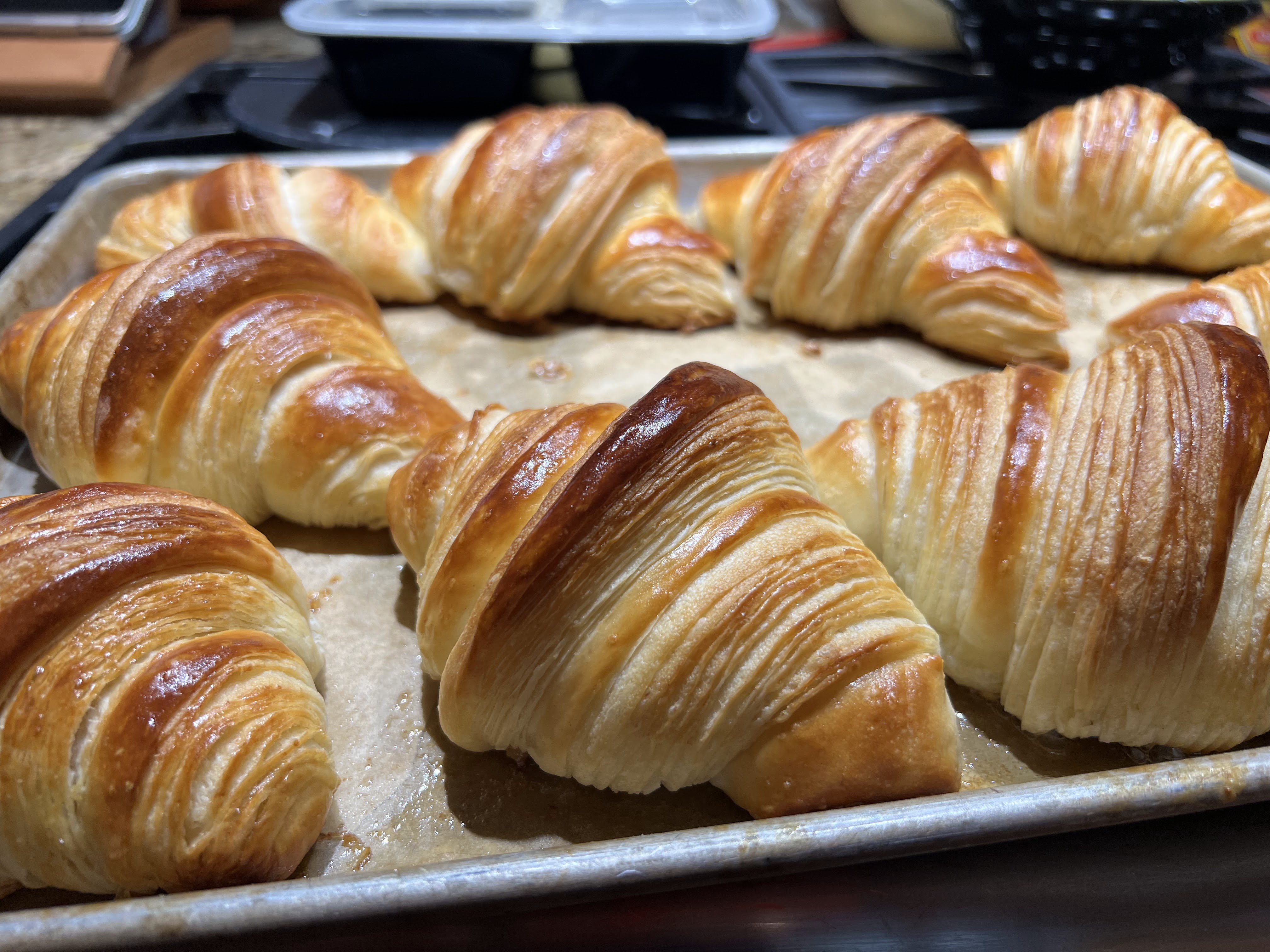 Gianluca V. made croissants for the first time of his life with my course
I love croissants but I've always stayed away from preparing them; it's all about the technique and simple ingredients.
When I saw Said's scientific approach to teaching how to bake them, I decided to give it a try, and they came out great the first time!

What's great about the course is that it has short videos showing every step, not just telling you what to do, but also how to tell if you are doing things right (e.g. if the dough has been mixed enough or has risen appropriately).

The icing on the cake were the tips and FAQs at the end, explaining what can go wrong, and what to do about it. That's how I realized that I slightly overmixed my dough at the beginning of the process.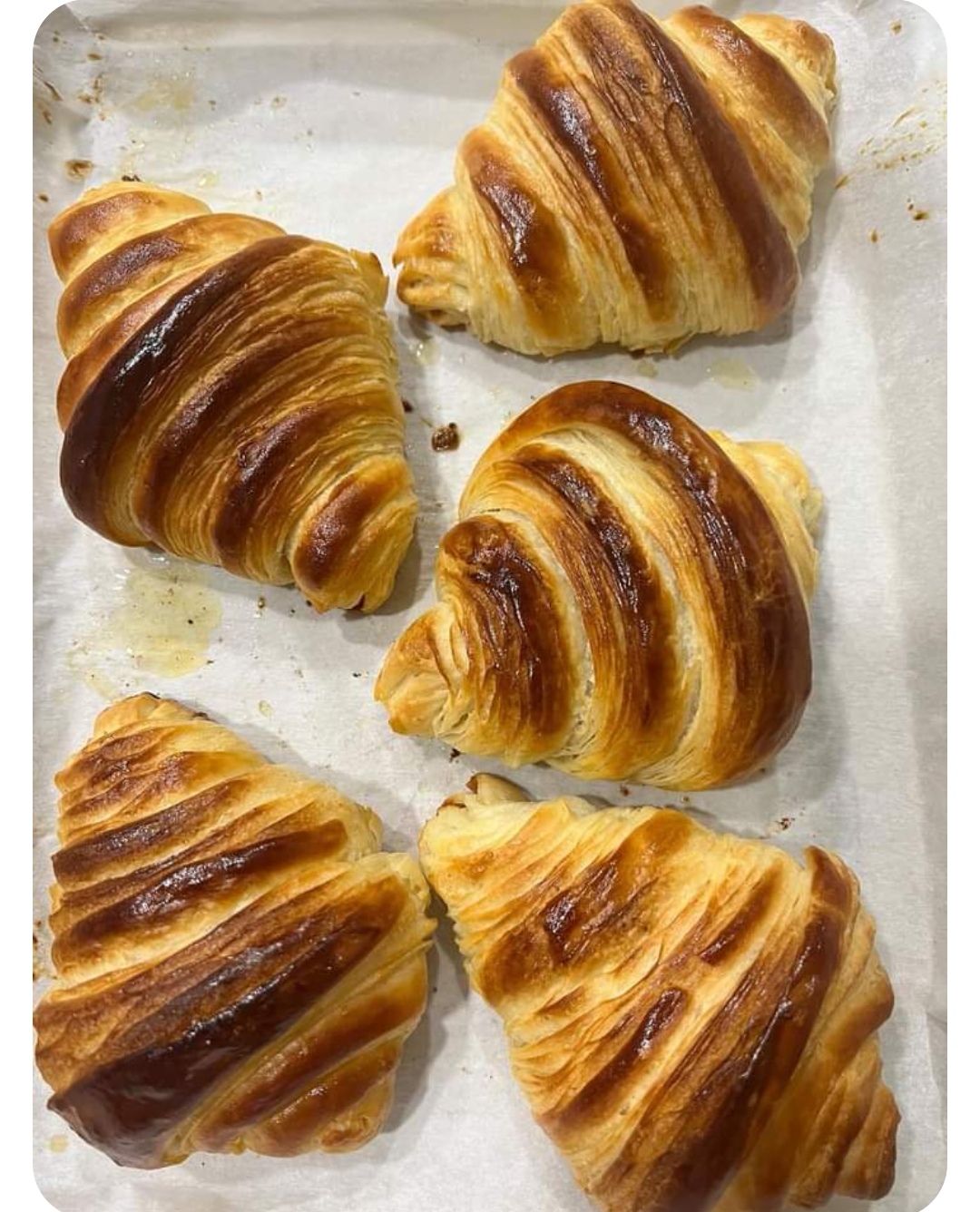 Patricia's first croissants ever!

I've always been intimidated by croissant making at home without any fancy laminating equipment. And with this course all those fears are gone!!
I was very impressed and pleased at my first attempt at making croissants. Before my first attempt I read your course, watched the videos, the steps, the science behind the ingredients, the importance, all of it.
On my first try, the results were really good!! I was very happy and excited for my next bake, now that I know better and did the practice too.
Thanks so much for creating such a detailed course with visual aids, tips, and information. 

Thanks for helping us home bakers!!

Patricia Severino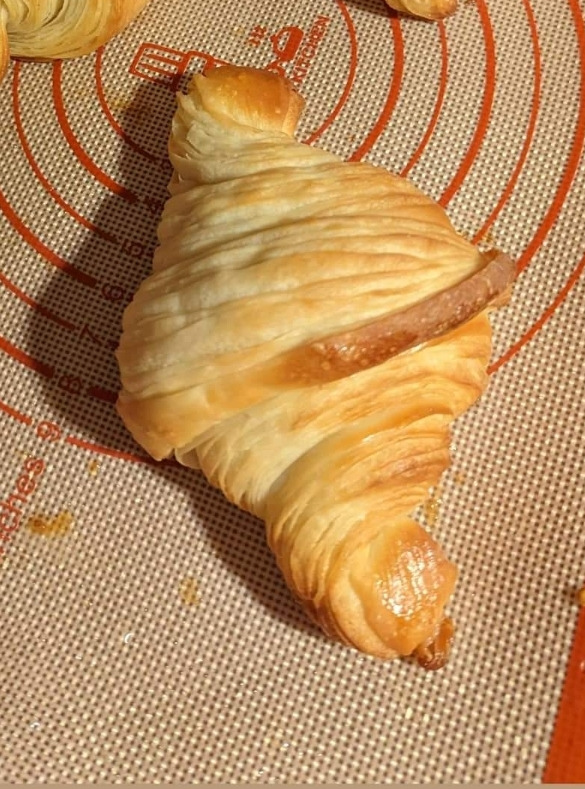 My method works everywhere in the world, Japan included!

Said's croissant course balanced incredible thoroughness with an simple and easy to use format - he detailed the many factors that might impact the resulting croissants, but in a way that prevents overwhelm and allows you to execute before you dive too deep into the details.
I felt empowered to make mistakes and learn to bake croissants in my very own environment, rather than worrying about how they might turn out because my environment was different from Said's.
Said was also very helpful with following up on additional questions that I had after baking a batch, and also incredibly supportive! I look forward to baking another batch of croissants after refreshing my memory once again, and incorporating the tips I received from Said to further improve, and again after that too.
Lei-Mei, Tokyo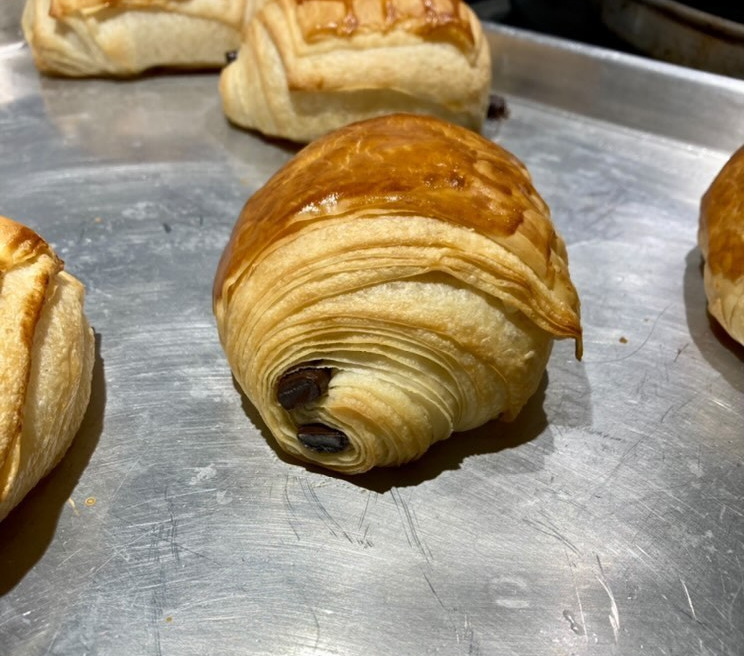 Hooda finally got the perfect recipe
"After trying several times to make croissants at home using several different recipes and video tutorials, using Said's croissant recipe resulted in my most successful attempt and has been my go to recipe ever since.
I've made croissants and pain au chocolate at home several times since and I'm still amazed at the outcome every time! I attribute my success not only to Said's great recipe, but to his well thought out method that provide detailed step-by-step instructions like explaining how the dough should look and feel when mixing.

His scientific approach is so helpful, cutting down on confusion that using descriptive instruction alone can cause. There's less room for misinterpretation with Said's recipe and I feel makes the process more approachable especially for a recipe like croissants that can be really intimidating. "
-Hooda S.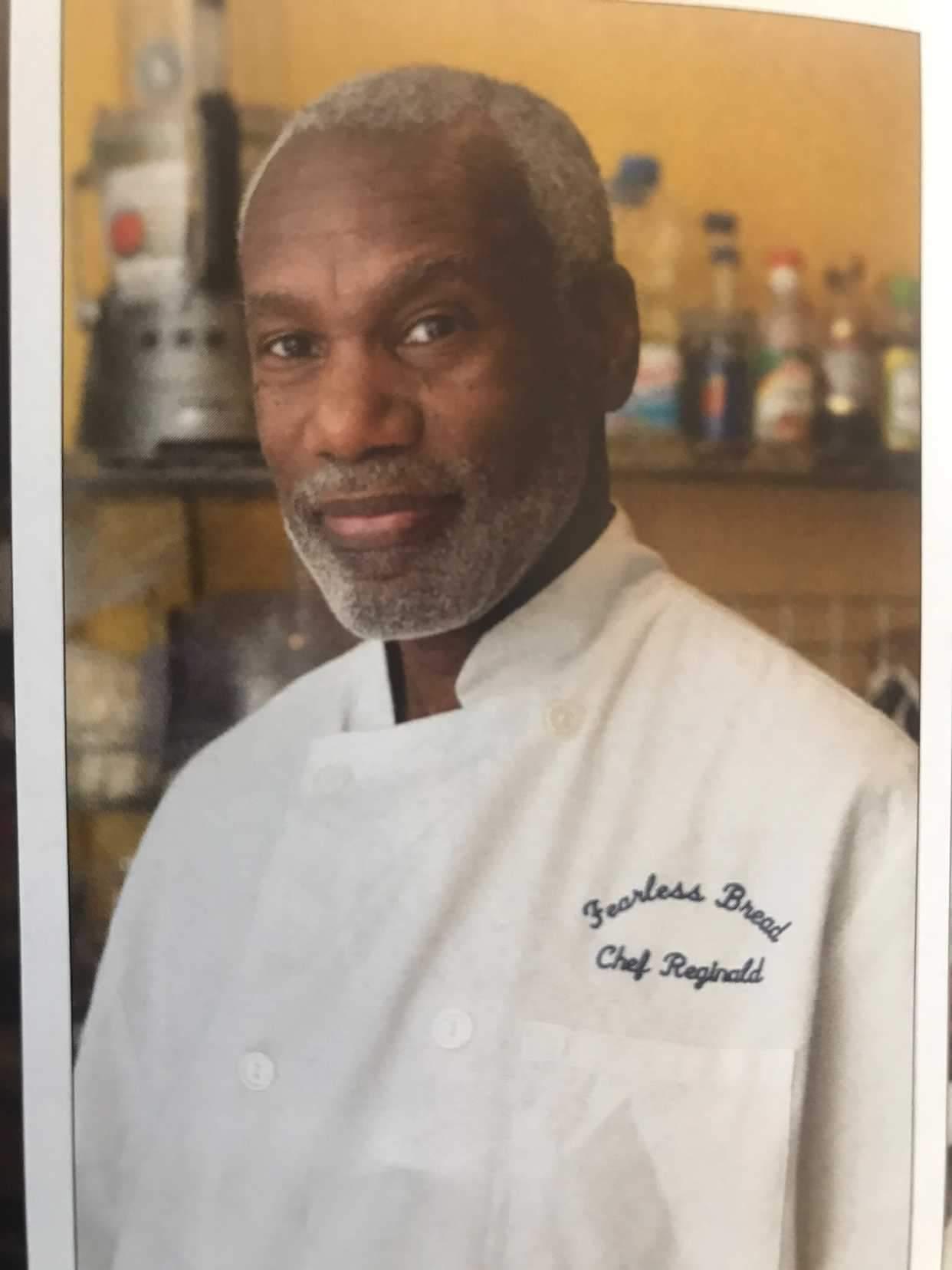 Chef Reginald's testimonial about my course

"The croissant class is the best online learning course I've ever seen!
Chef Said has obviously done his due diligence with research and testing for this extensive presentation. The format of the material made it very easy to transition from one segment to another. I am a fellow science nerd and a professional baker so I appreciate all the thorough explanations. All throughout the course, we learn why certain steps and ingredients are necessary. The highlights for me were learning about fat content in the butter, as well as temperature of butter encased in the dough. Also, the effects of how much yeast to use depending on the type of flour you work with. I learned the crucial mistakes I was making during initial lamination of the dough. The videos were perfect and complimented the written material. The extra steps used to prevent the dough from drying out while chilling in the fridge are priceless. In short, it took just a few minutes of reading to dissect everything I was doing wrong with my croissant preparation. Lastly, the price for this course is well below what it should be!
The caliber of this curriculum is right on par with culinary pastry programs costing hundreds of dollars more. If you are serious about learning the grass roots of quality viennoiserie, you owe it to yourself to purchase this course and put it to use!"
Chef Reginald Beck, The fearless bread

Different kinds of croissants to impress your friends and family!
You will get the recipe for regular croissants and chocolate croissants, plus 3 bonus recipes: almond croissants, bicolor croissants and a cranberry and vanilla roll!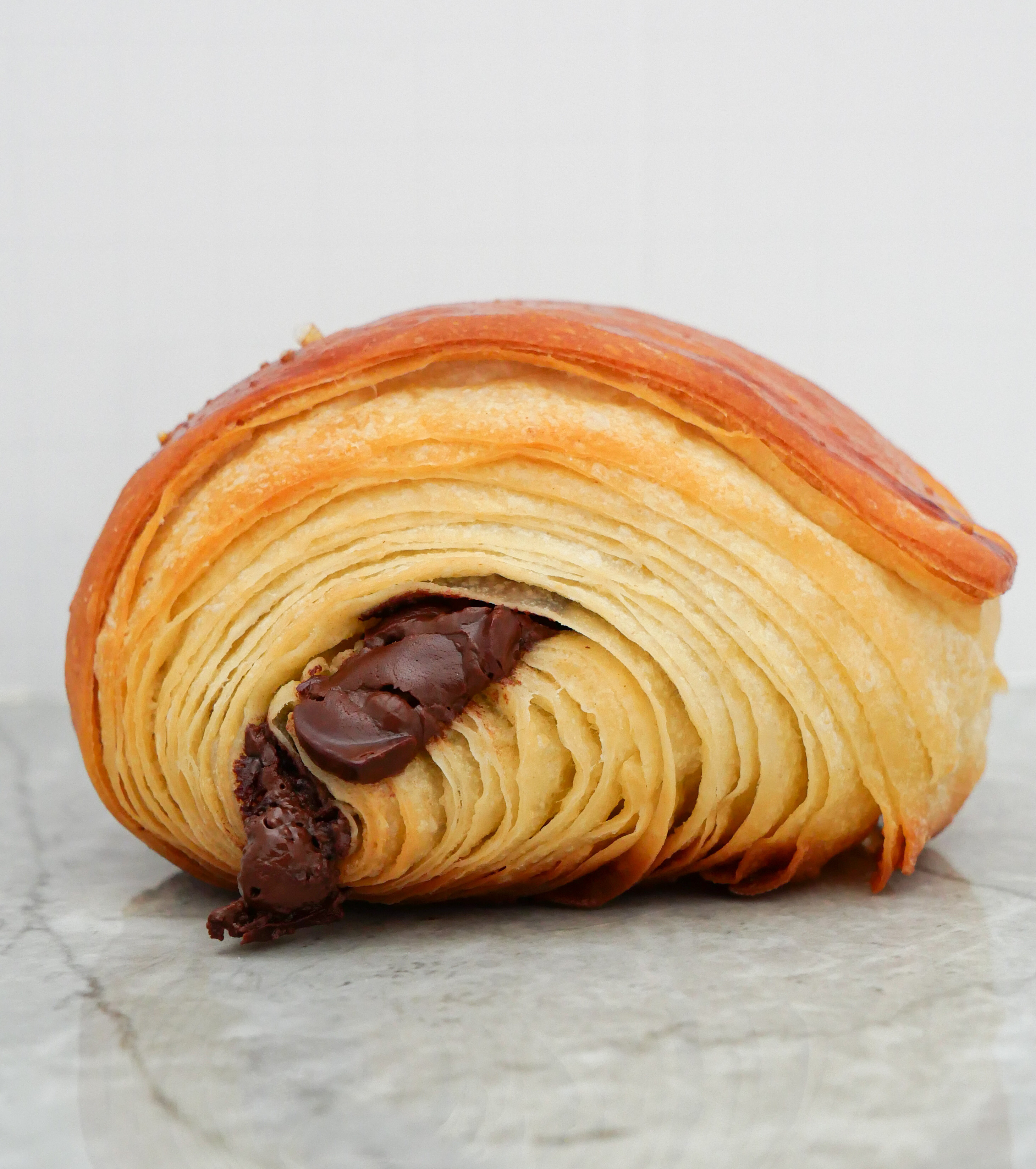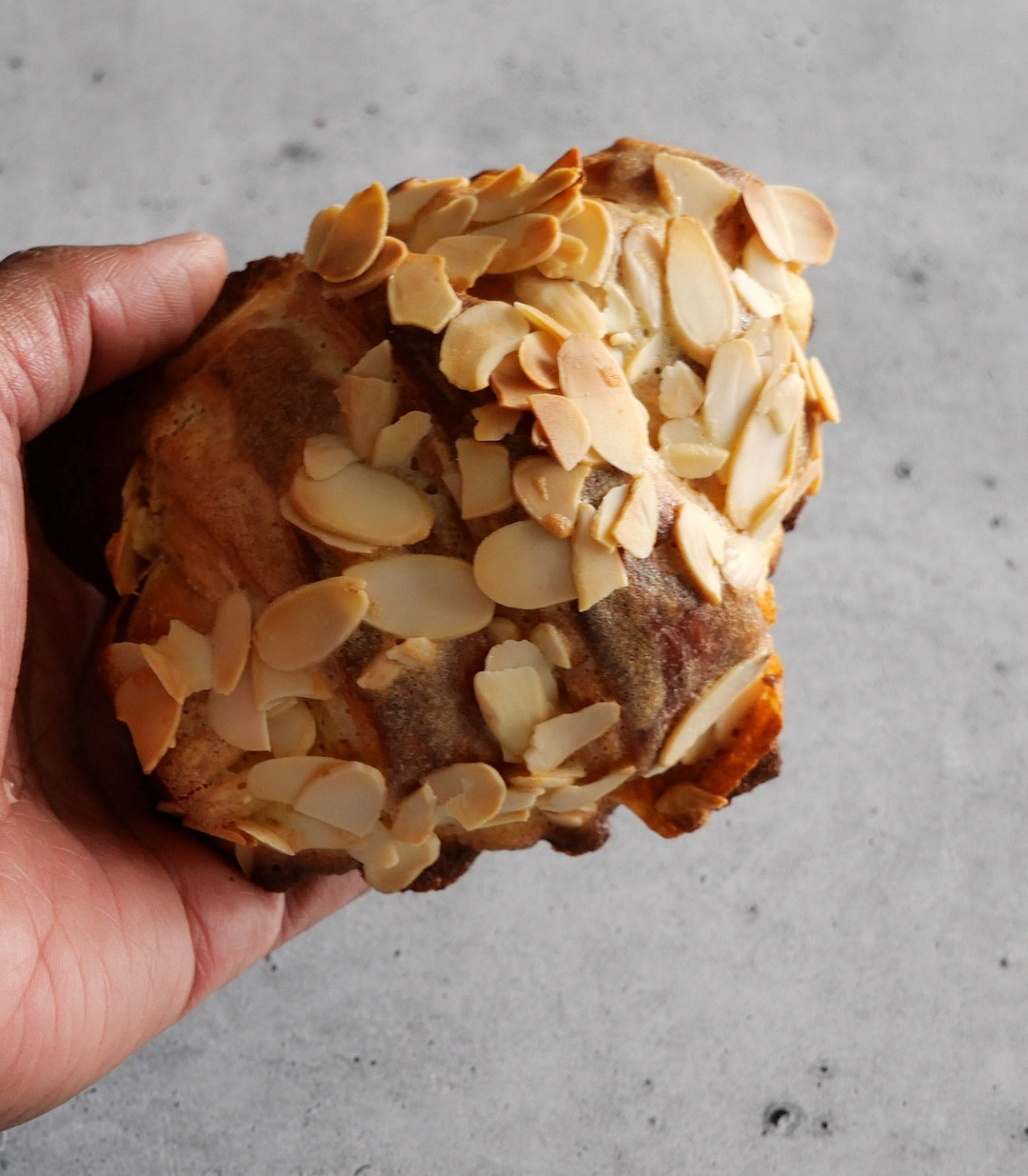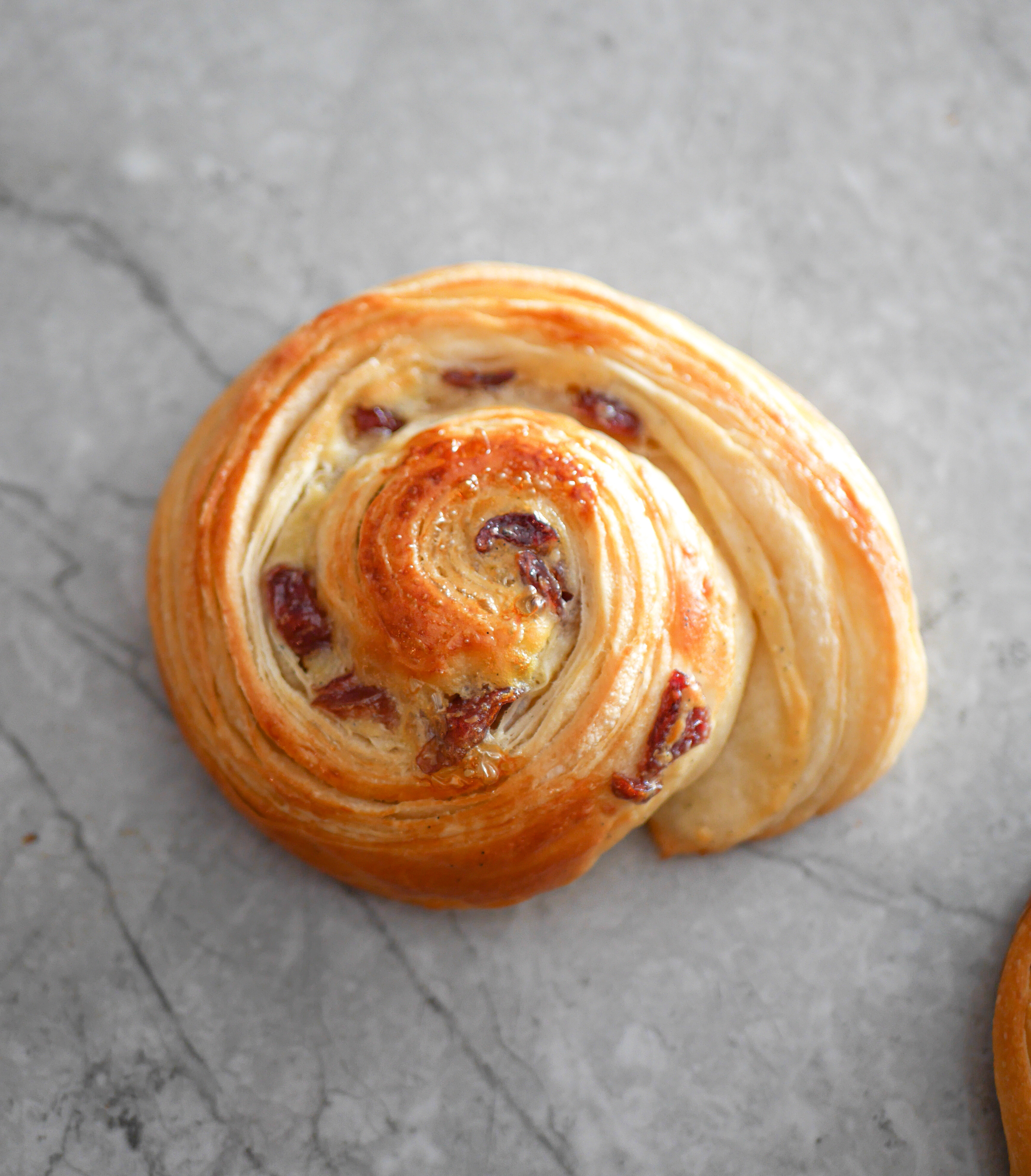 Cranberry and vanilla roll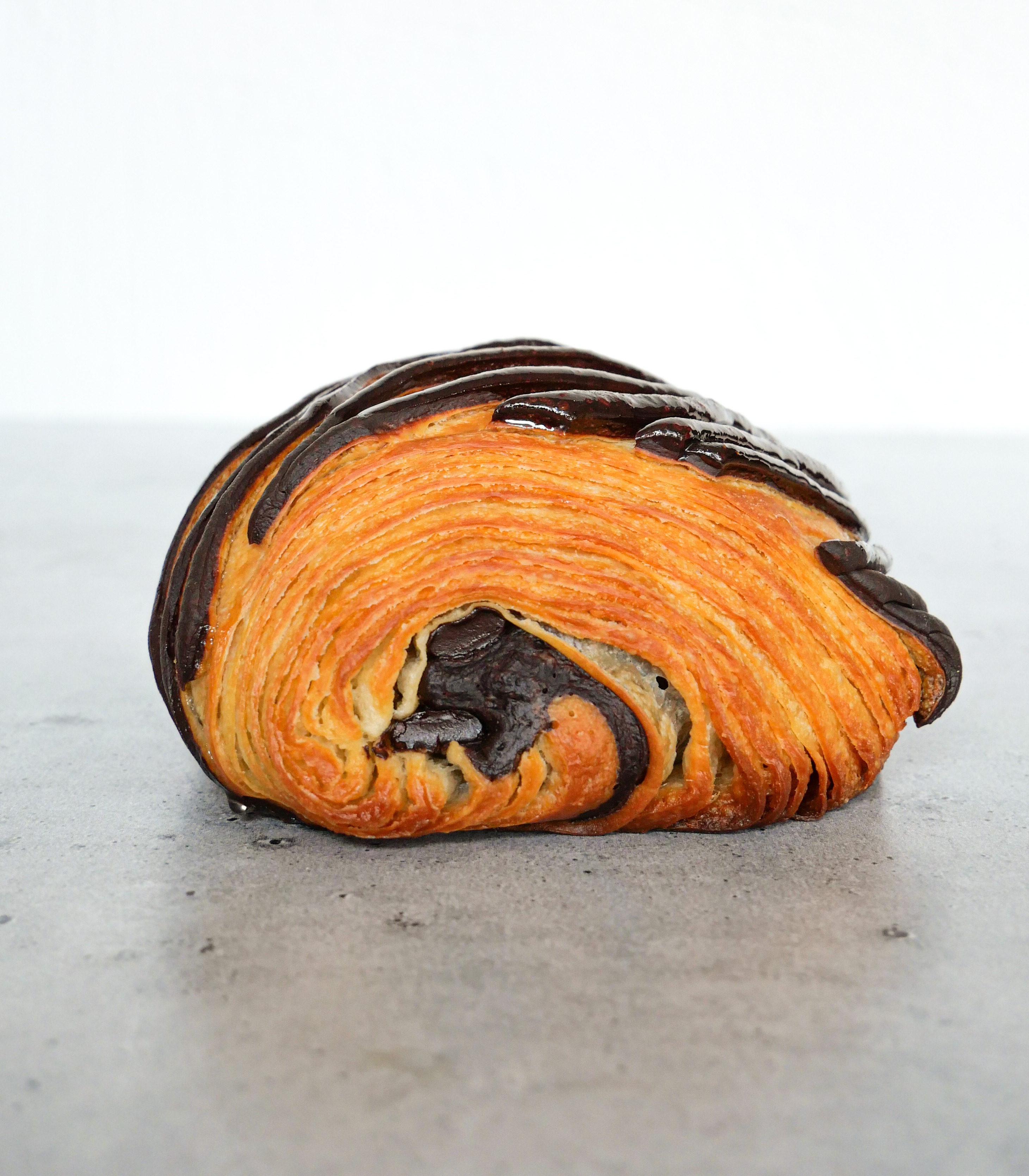 Bicolor croissants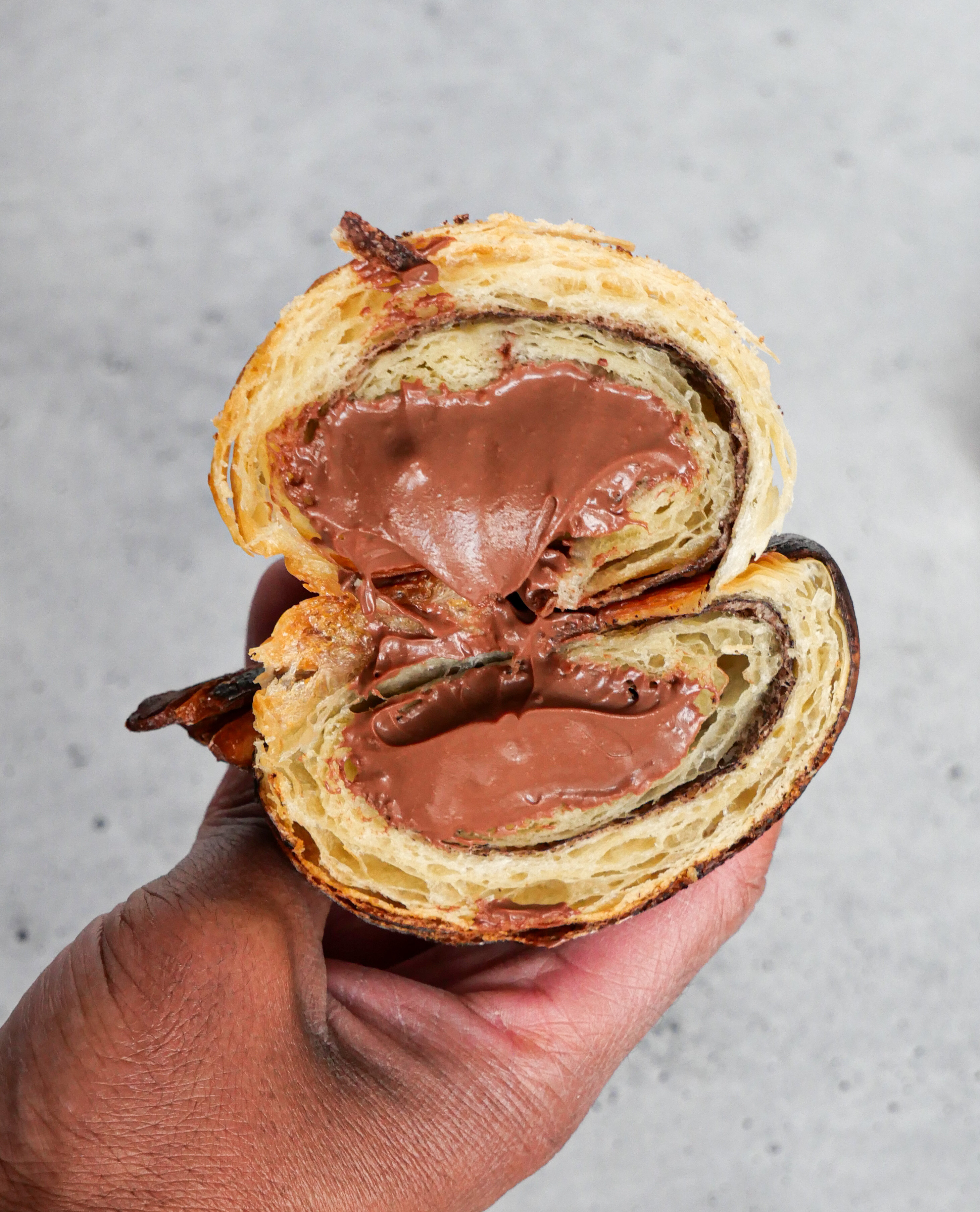 Croissants filled with chocolate cream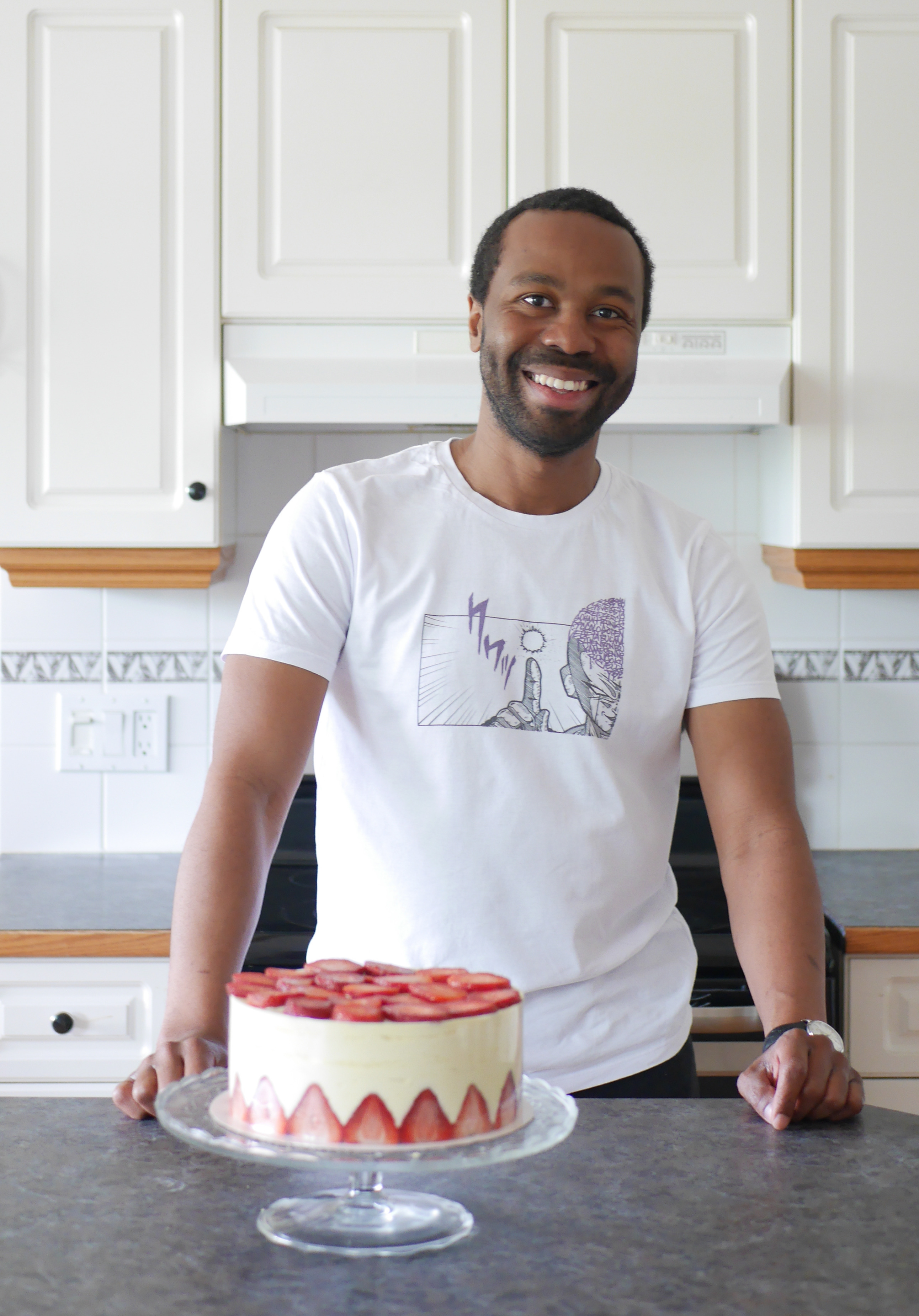 You will never walk alone
What distinguishes me from other course providers is my availability and willingness to guide you through the process: if you have any questions about any steps in my course, you can be sure that I will always find the time to respond to your email, and help you get better at making croissants!
With this course you will also get access to the Facebook Croissant Nerd community! An exclusive group where course students can exchange about the ingredients they use, their successes but also ask for help if they need it.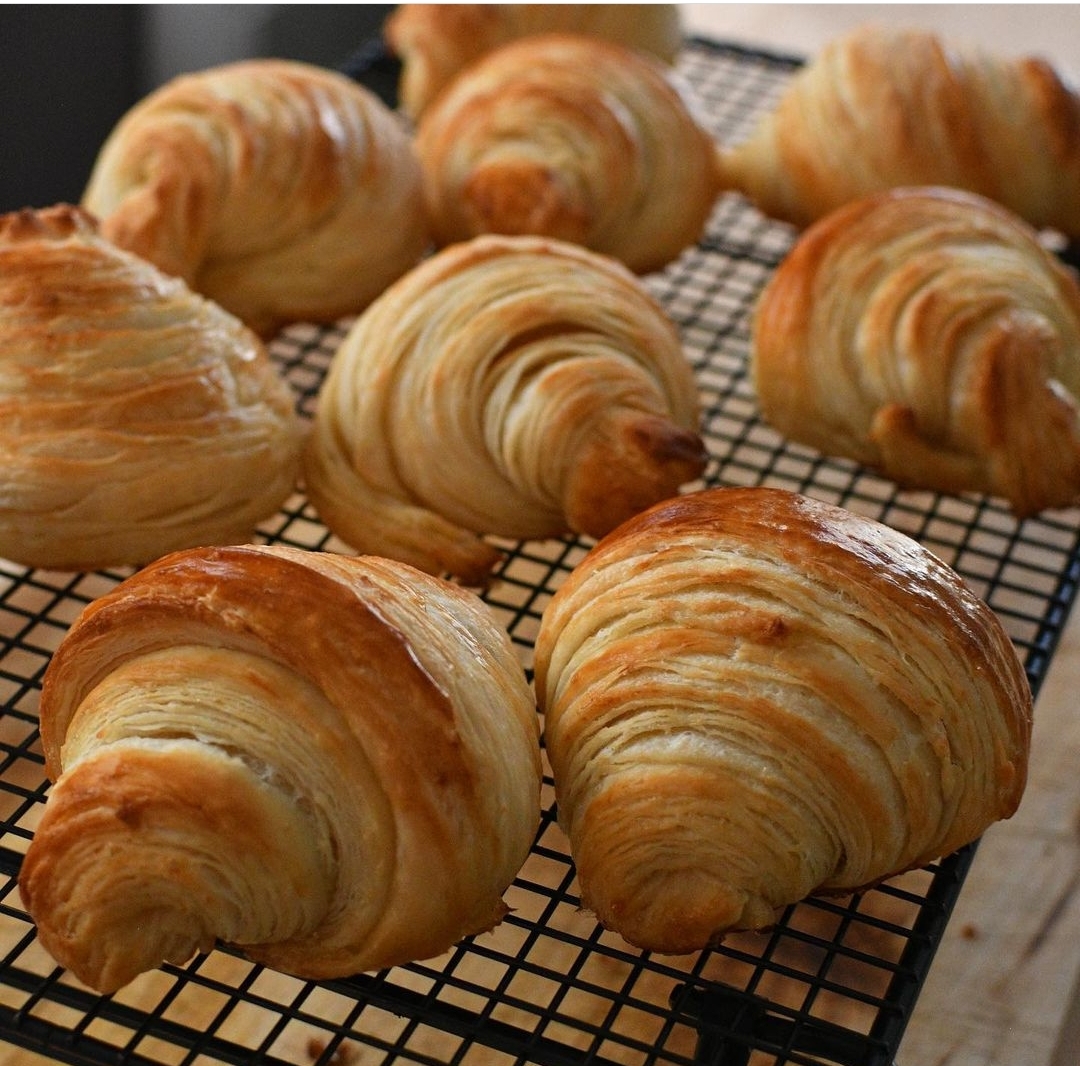 Jennifer's tried many recipes and finally saw a huge improvement in her croissant baking skills.
This croissant class feels like a departure from all previous recipes and tutorials I've tried, which never really seem to go as planned. It gives you the techniques that work, and it teaches you the reasoning and science behind why doing things a little bit different can be such a huge benefit. It's my least intimidating and most successful croissant experience to date. I'm genuinely looking forward to my next batch.

You don't need a professional kitchen to make croissants.
I used to follow verbatim the recipes written by renowned pastry chefs working in professional kitchens who use dough sheeters, have air conditioning, etc.
Because these recipes have not been adapted to home kitchens, you will lose time and money trying to replicate their recipes with their instructions.
Baking from home is different than baking from a professional kitchen, that is why I touch on how to make croissants without a stand mixer, or a dough sheeter. I also talk about the problems you might have when baking from home like working in a kitchen with a high temperature.


What equipment do you need for this course?
The only mandatory tools for this class are:
-a scale
-a rolling pin
-baking brush
-a ruler.
That's all!
Because the class is for the home baker, I designed it so you can make croissants with minimal equipment!
For those who have more equipment (like a stand mixer) or are willing to upgrade their kitchen, I also give a list of optional equipment that will help you improve at making croissants.


Course outline :
 Learning outcomes:
Learn how to make croissants with defined layers and honeycomb crumb
Understand how the croissant process works, understand the science of the ingredients they are composed of so you can make consistently great croissants
Learn how to adapt your recipe depending on the ingredients you have available and the environment you live in
Understand how to overcome the most common problems happening when making croissants from home
Obtain fundamental skills that will help you with all your baking
Learn how to give your croissant dough different shapes and flavors 
What are the requirements?
You should be excited to learn how to make the best croissant of your life
I will provide the equipment needed to make croissants because this class is for home bakers, I will tell you exactly what is required or optional to make croissants from home
No prior knowledge of croissant making required - this course is geared towards beginners and intermediate croissant enthusiasts looking to refine their skills
Who is this course for?
Anyone who wants to make croissants
Anyone who wants to get all the information for croissants in one single place
Beginner bakers who have never made croissants but want to acquire this new skill
Anyone that is already making croissants, but is getting stuck or wants to take their baking to the next level
The course provides foolproof recipes with a step-by-step guide broken into individual lectures where each is provided with downloadable PDF you can refer to. Each lecture gives you tips and tricks on how to get better at making croissants.
You can watch the videos at your own pace, pause, stop, and replay any part of the video. This will allow you to master and improve your croissant skills.
Save yourself time and money by acquiring this new skill you can share with your family and friends!



Explore the Curriculum (click on the arrow) to see if the course is a good fit for you
Lifetime access to the course!
When you enroll in the course, you get lifetime access to all the videos, and downloadable PDFs. You can watch, pause and playback the videos as many times as you like. No monthly or yearly payment involved, no subscription renewal, just a one time payment to get access to the full course. Plus, you get, for free, all the new recipes that will be added to the course!


30 day refund policy!
With this course, whether you have made croissants in the past or not, I can guarantee you that you will never need another recipe! All the information you need to make croissants is packed in here. I am so confident about it that if you realize that this course does not provide enough value, you can ask for a refund within 30 days of the purchase.

Offer this course as a gift
If you are planning to offer this course as a gift to someone, use the email address of the person you want to offer this to at the checkout.
If it is a surprise, use your email address, and reach out to me after the purchase so that I can create a 100% off coupon for the recipient of the gift.
My email address: [email protected]

You can also get one of these two products