Use the code BLACKPASTRY for 40% off any course at checkout until December 1st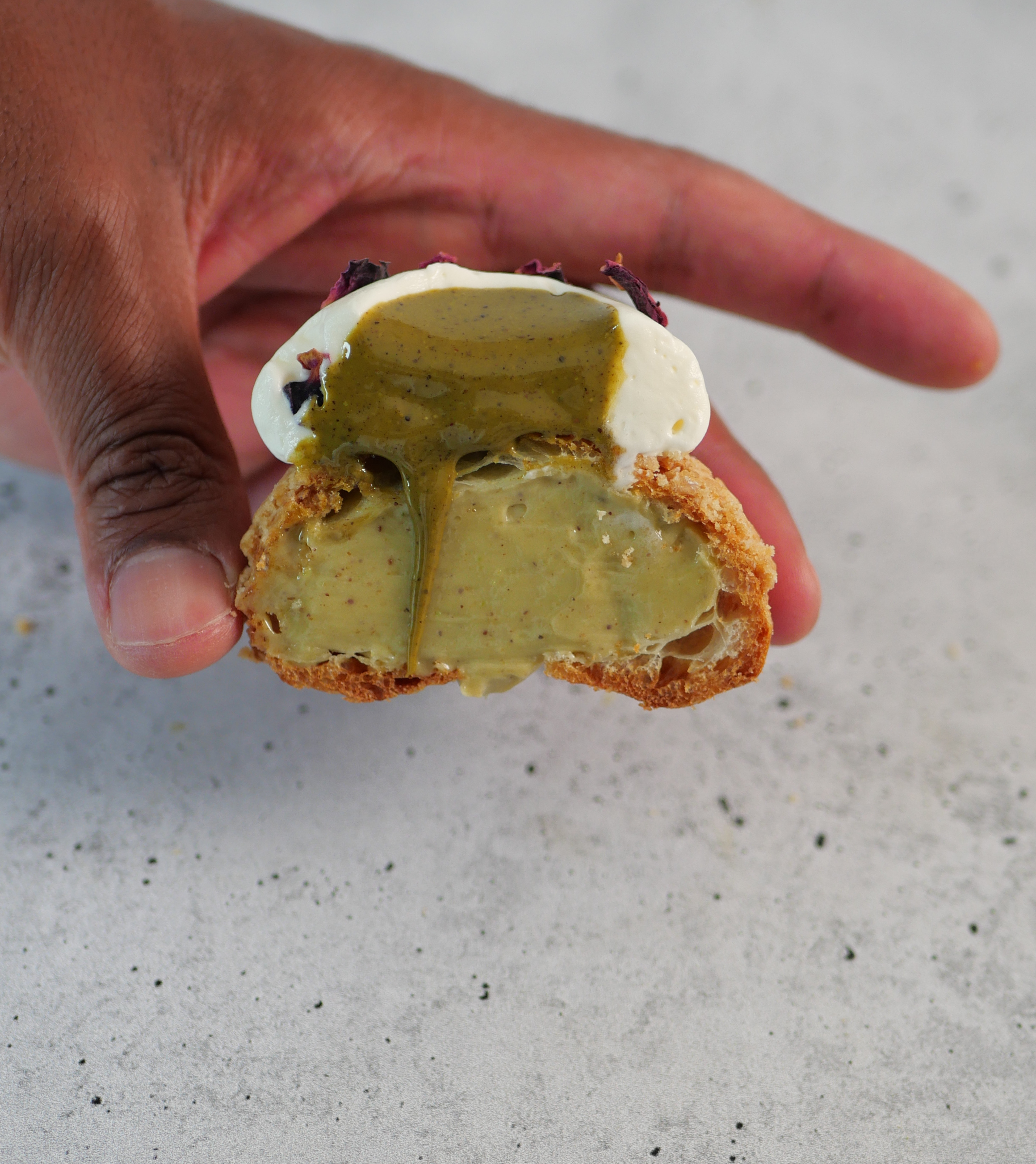 Stop wasting time scouring Youtube for the perfect recipe. It's here.
I have been making cream puff for 9 years and teaching to more than 100 students for 4 years. With this course you get lifetime access to pre-recorded videos and PDF with everything you need to know to make perfect cream puff and eclairs. All the recipes are have been designed to make sure that you will succeed every single time whether you are a beginner or advanced baker!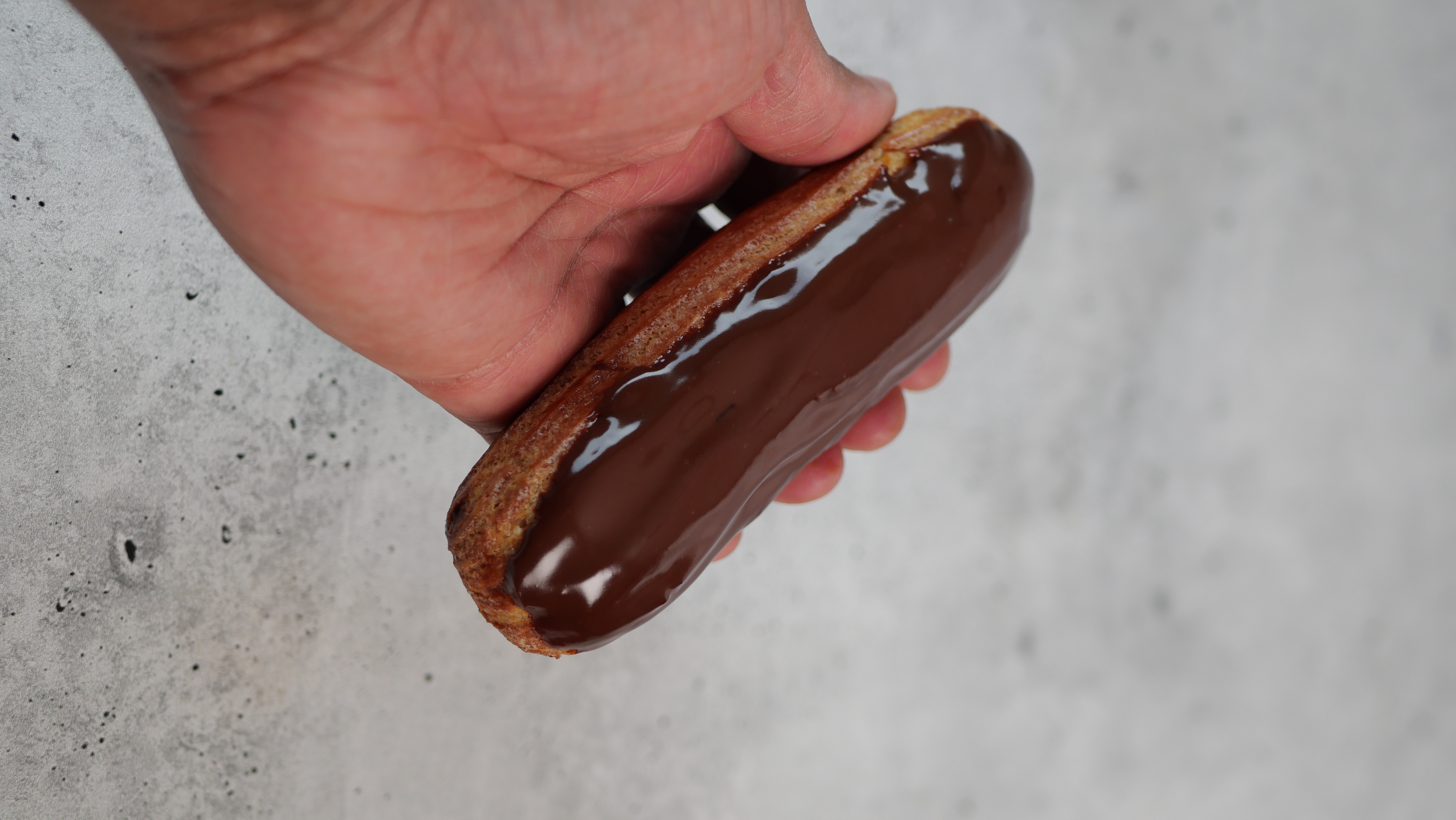 Do you want to impress your friends and family with your own creations?
Master the art of making cream puff and create your own desserts. You can mix and match recipes from the course to create THE cream puff that you like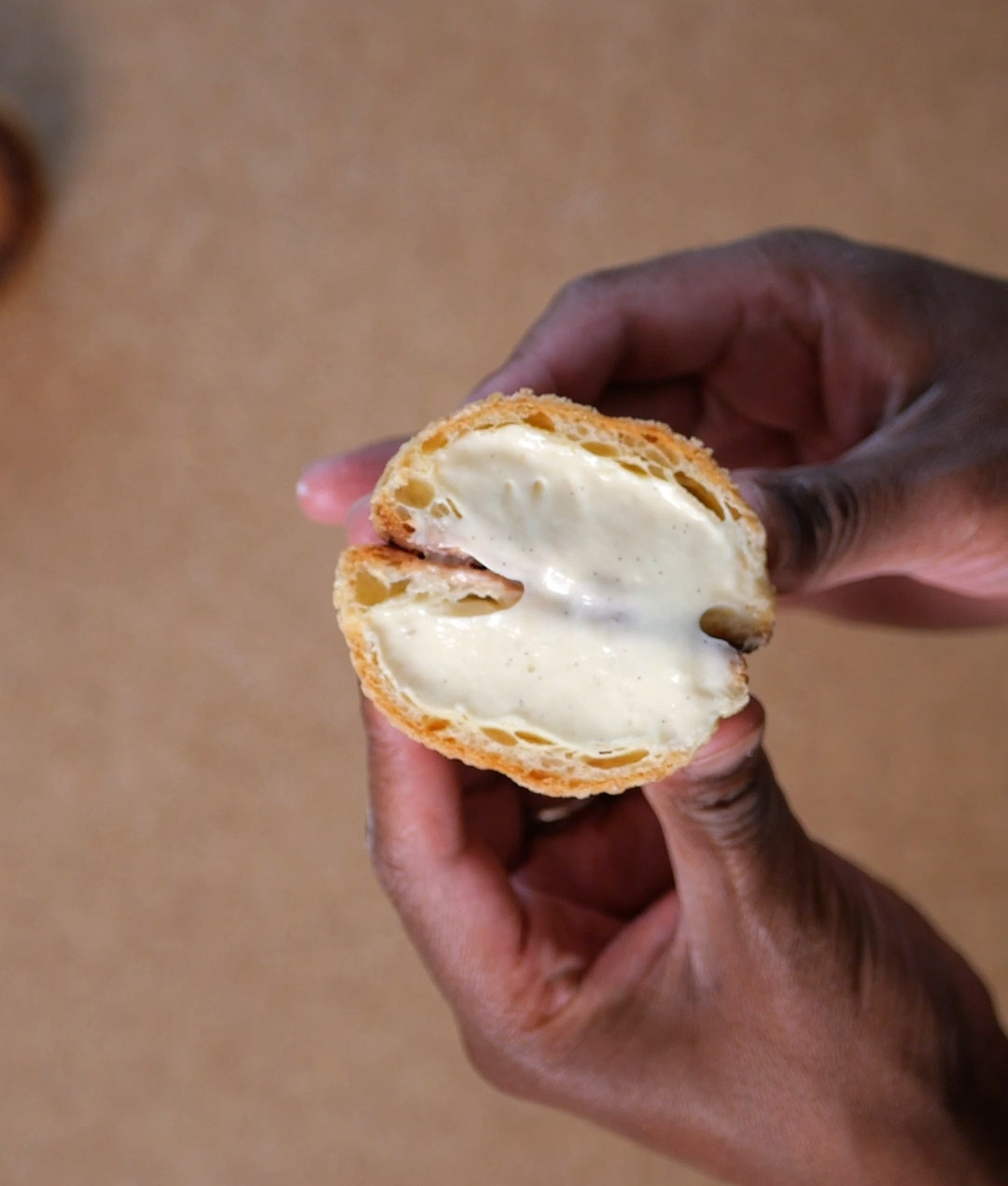 Cream puff are the perfect introduction to French desserts
Have you always been afraid of making fancy French patisserie ?
If the answer is yes, then this course is for you!
I used to only make brownies and cookies because I was afraid of the seemingly fancy French desserts. Cream puff are the first technical French desserts I have made and have ignited my passion for patisserie.
This course will teach you in a simplified manner, many of the fundamentals of French patisserie that led me where I am today. Join the course so you can become better at patisserie!

What equipment do you need for this course?
The only mandatory tools for this class are:
-a scale
-a spatula
-piping tips & bags
-a hand mixer
That's all!
Because the class is for the home baker, I designed it so you can make cream puffs with minimal equipment!
For those who have more equipment (like a stand mixer) or are willing to upgrade their kitchen, I also give a list of optional equipment that will help you improve.

Learn how to make these cream different kind of cream puffs and their fillings
Once you master the art of making cream puff, you can make your own desserts, and even mix and match the filling to create something YOU would love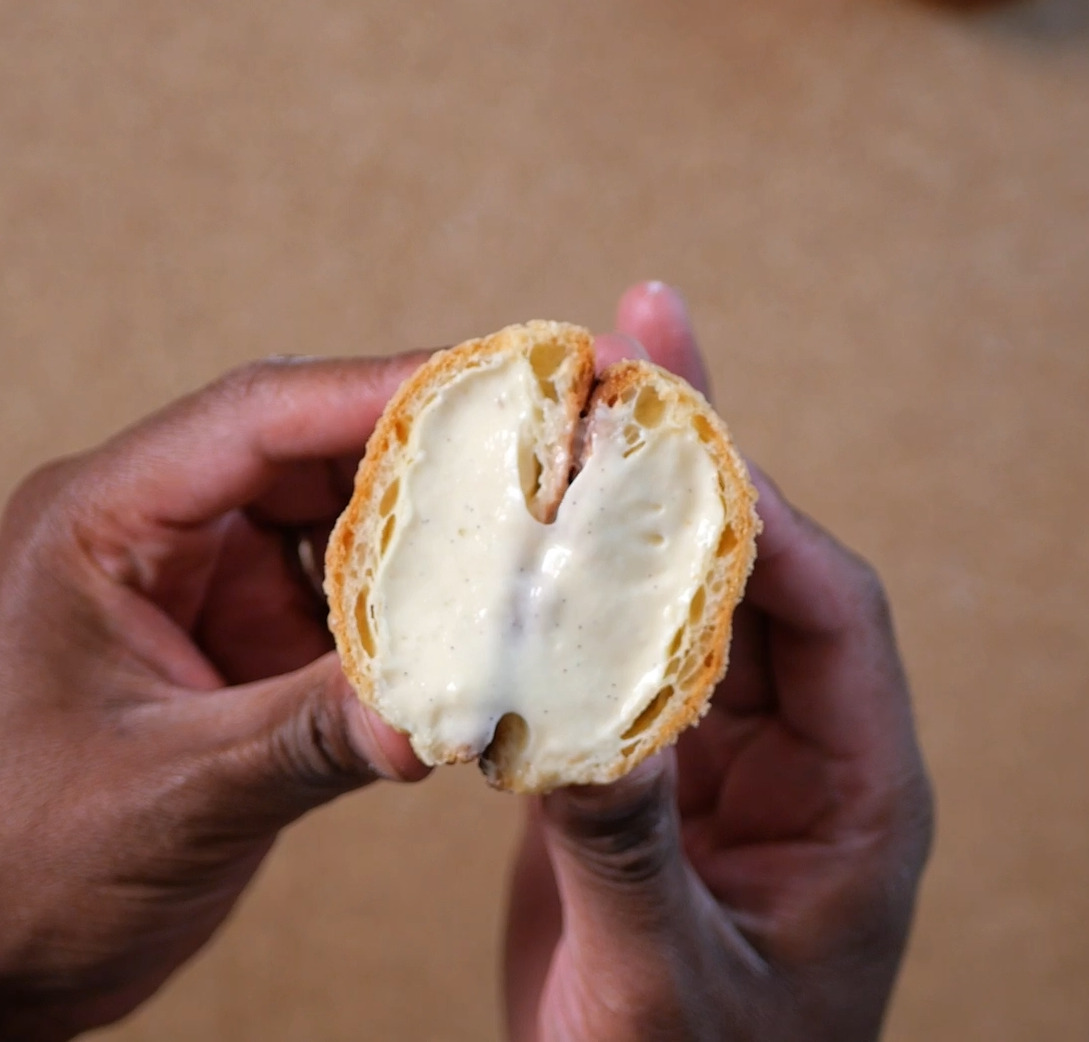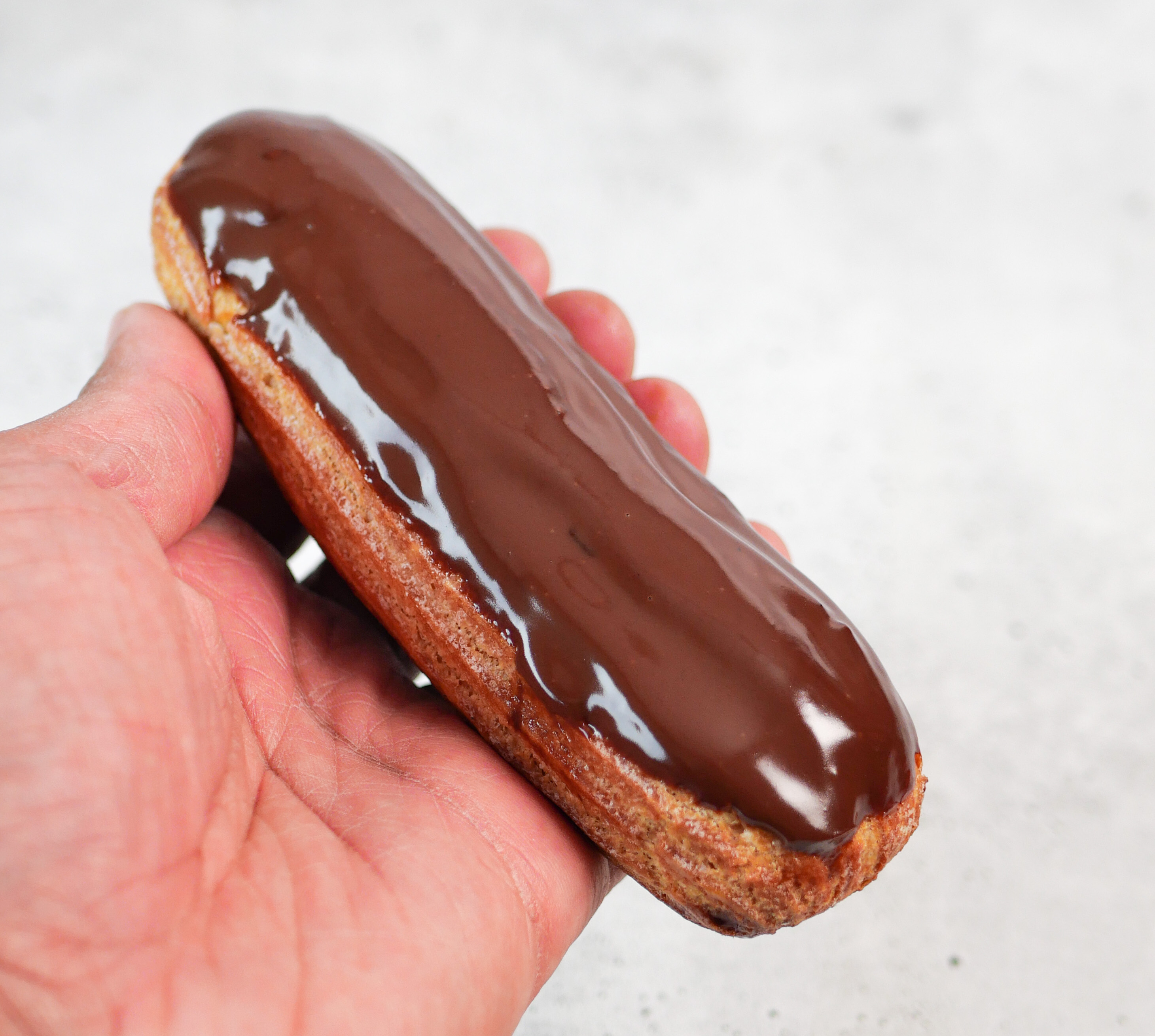 The iconic chocolate eclair with chocolate pastry cream and a chocolate icing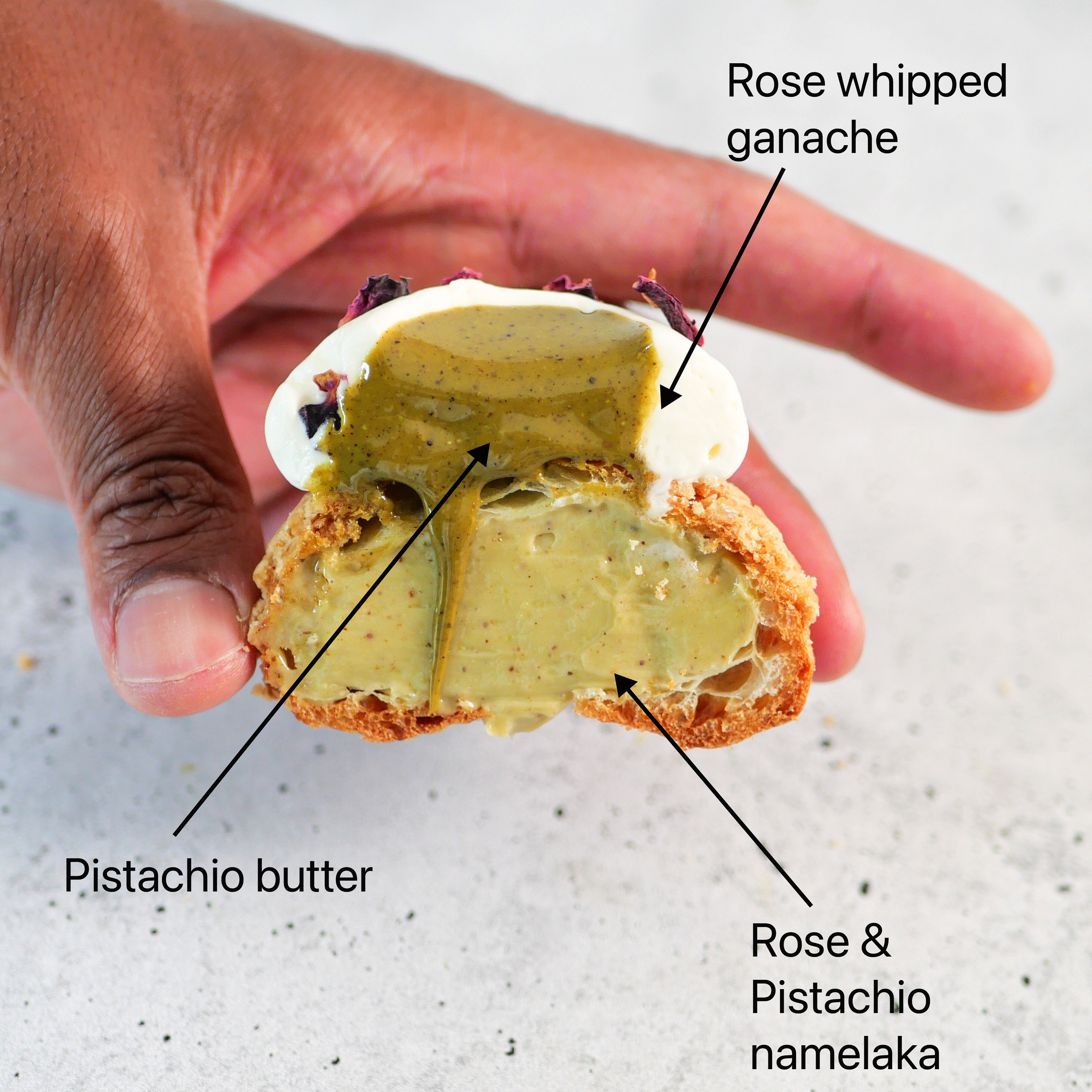 Rose and pistachio cream puff
An original dessert created especially for this course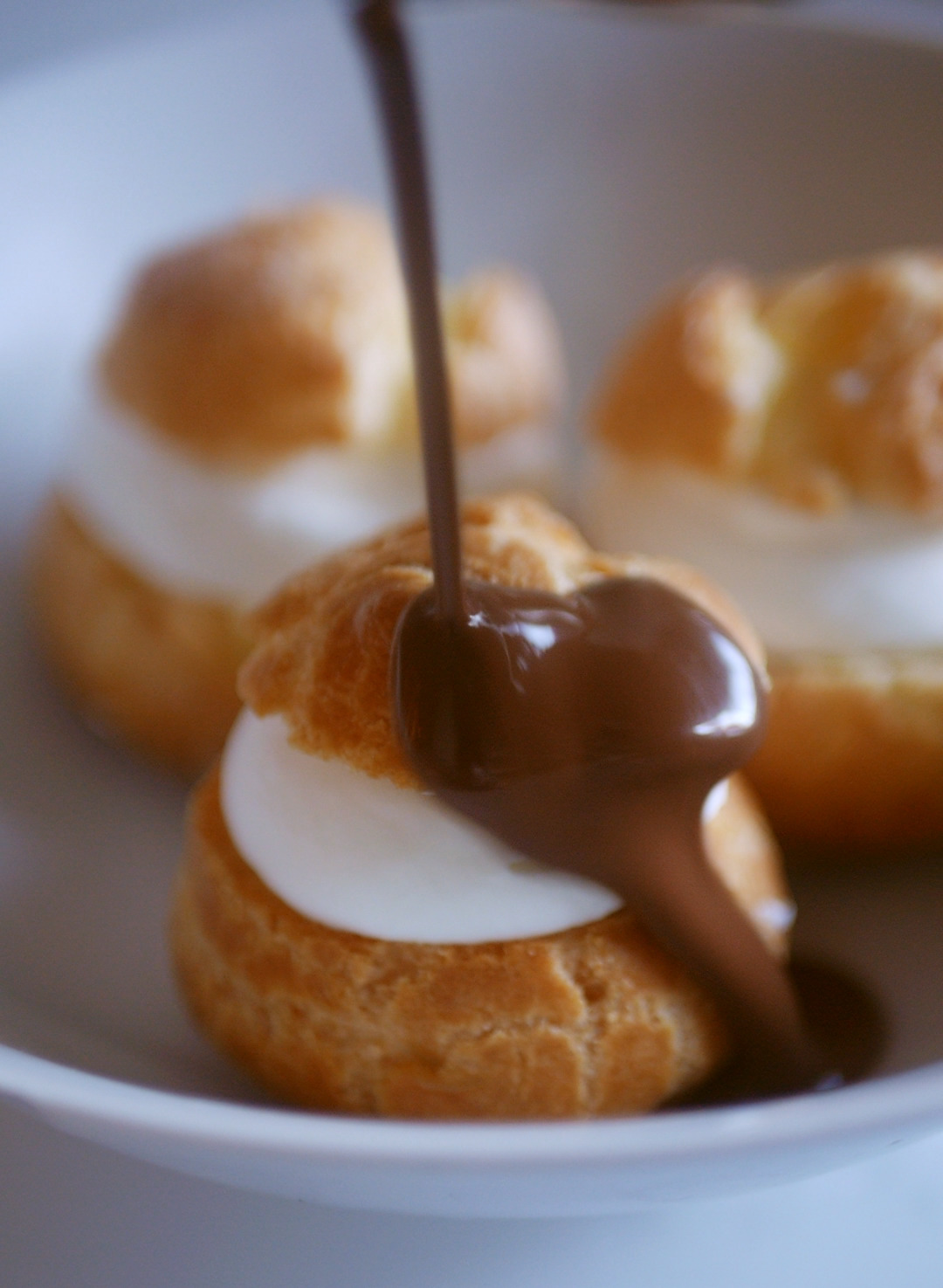 Free Additional content
These recipes will be available for free in the coming weeks if you enroll now!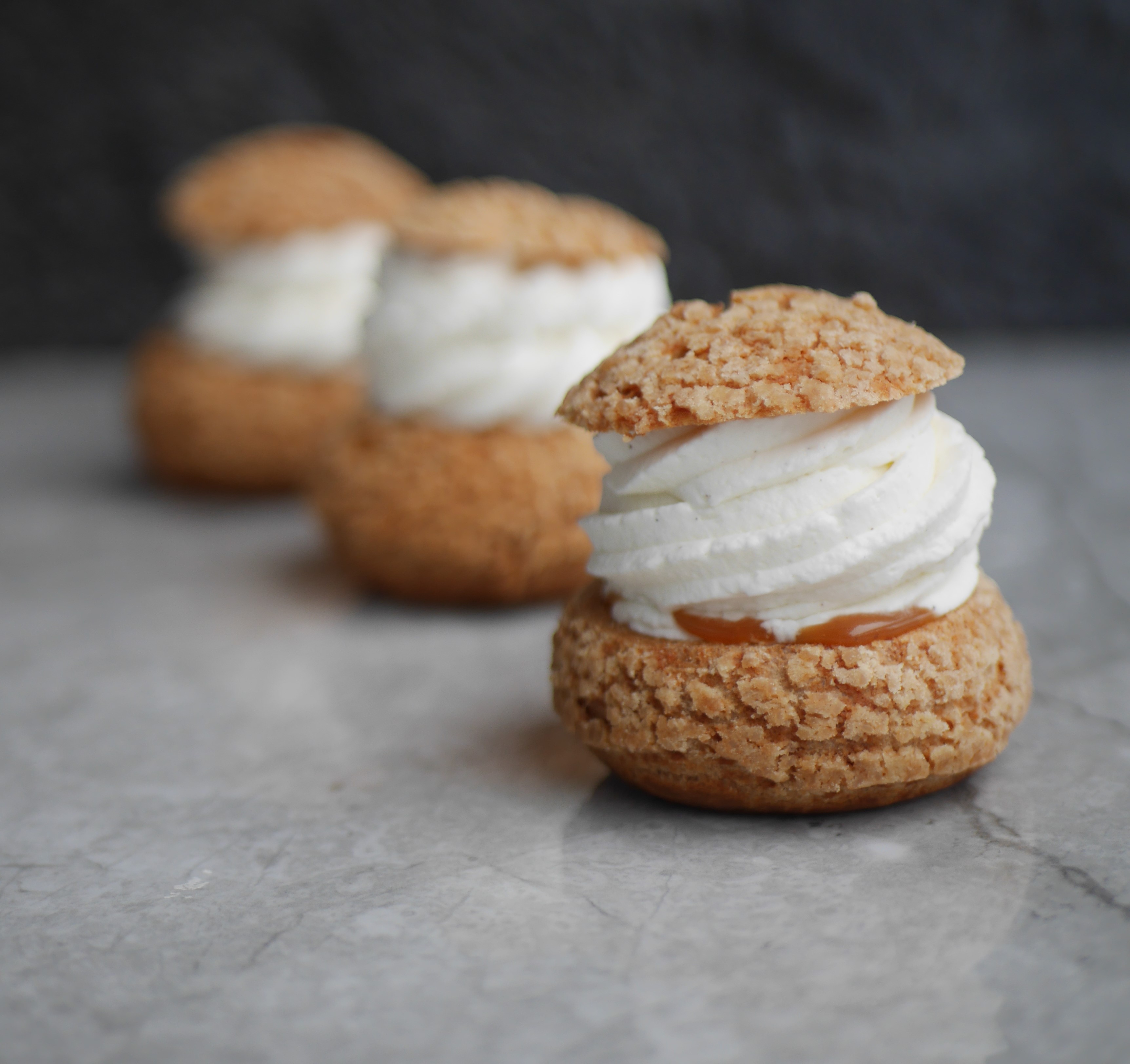 Vanilla and caramel cream puff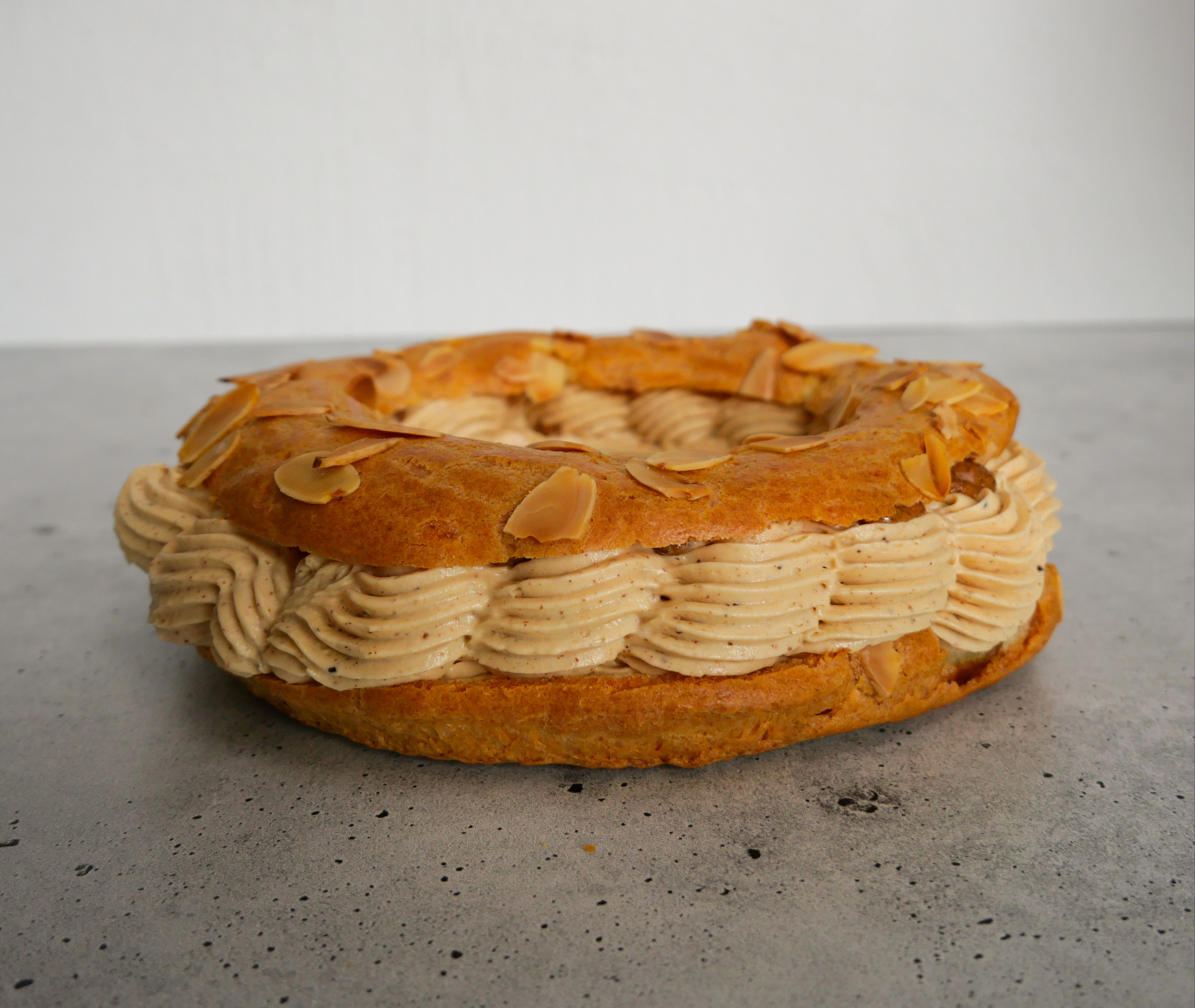 Here are some reviews from people who took the course:

Lina's review and eclairs:
I learned a lot from Said's course. He gave me the best "clue" as to when the cream puff dough texture is perfect. That helped me out from the dark days of never-successful choux. In the course, everything is explained in the best, most straightforward manner for everyone to understand. He assists his student's struggles into success. I finally understood and got the essential technique for baking successful eclair shells! His instructions are spot on! Plus, It felt like a friend was teaching me,: I felt that I was allowed to make mistakes without being embarrassed to ask him"
Lina Kaspers (l.kaspers on instagram)

Here is a picture of her eclairs:
Ruth's testimonial
"Good morning Chef! I wanted to tell you how much I am enjoying the pastry course. I am a home baker with no formal training and the course was perfect for me. I appreciated the combination of recipe and videos so I could clearly see what I should be looking for and handle surprises like my namelaka coming together sooo fast. Thank you for responding to my questions so quickly.My first attempt at cream puff was delicious and work colleagues were super impressed. It will take a little practice with piping to get consistency in size and shape but I'm excited to try the eclair and pistachio cremeaux! Would love a follow up course on macaron!" Ruth Arnush @rarnush on instagram.


Jacqueline's review
"The Basics of cream puff for the home baker by The Pastry Nerd Said M'dahoma is a course created by someone who is eager to share his knowledge of pastry and help his students succeed. The course is thorough and provides clear step-by-step instructions to help students prevent any common pitfalls.  I appreciated the feedback I received after my first attempt with my cream puffs. Said was able to provide me quick answers to my questions and I saw immediate improvement with my second batch due to his guidance.  I highly recommend this course to anyone wishing to learn the art of Choux pastry!"

Jacqueline Hockney @jjhockney on instagram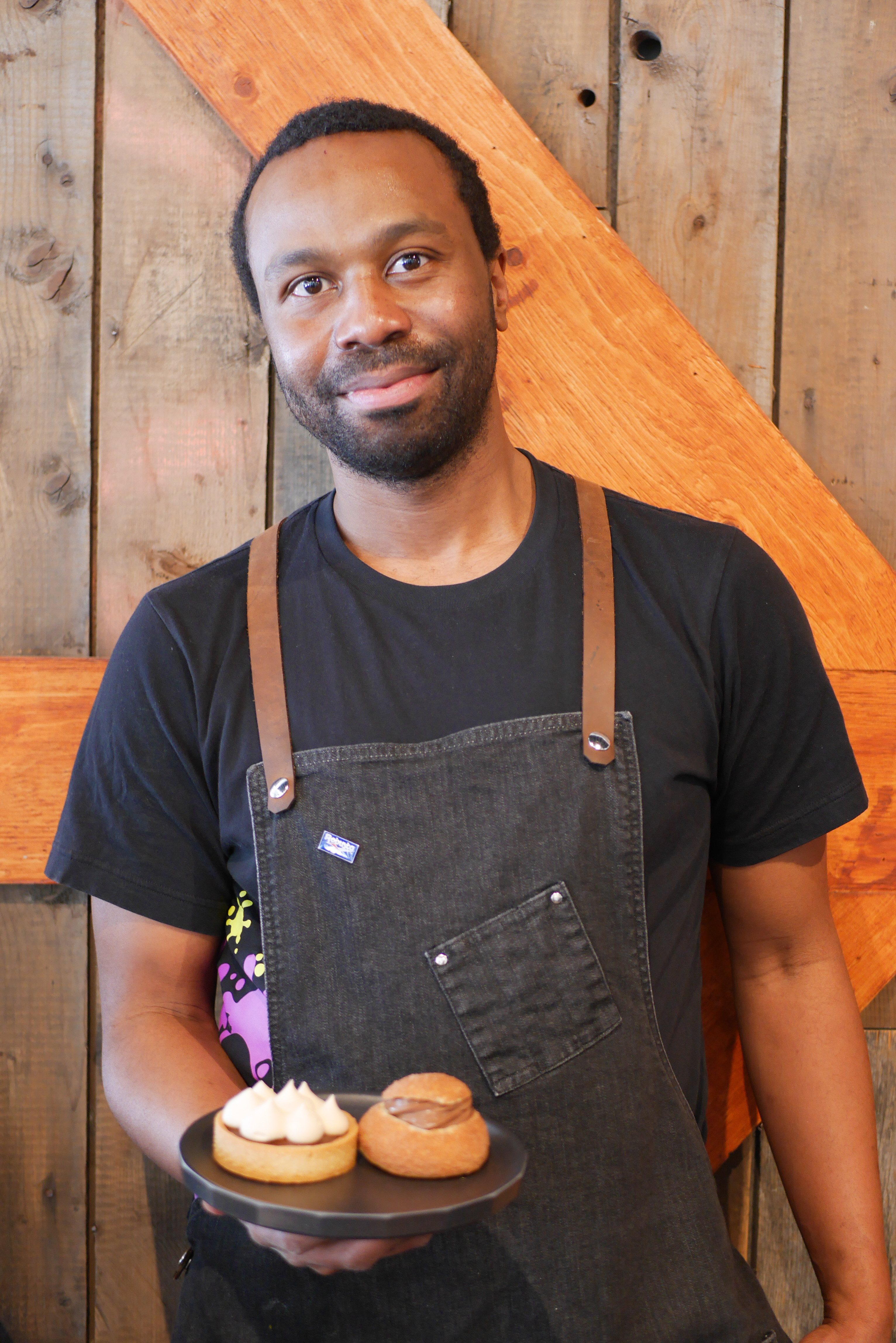 Bonjour, I am Said M'Dahoma AKA The Pastry Nerd


I am a French-Comorian baker living in Calgary, Canada. I was born and raised in Paris, where I got my Neuroscience PhD and ate pastries all the time.
Eight years ago, when I moved to Canada, I started missing French pastries so much that I started baking on my own. My passion for baking grew so much that I decided to use my science knowledge two years ago for baking instead of research and launched the Pastry Nerd.
Since then, I was elected Foodie of the year for Western Canada, participated as a sourdough judge for CBC radio, and grew from 500 to 130K followers across different social media platforms teaching French pastry with my account @said.pastrynerd. I sold my pastries (lots of cream puffs and eclairs) at pop-up events but my real passion is in teaching !
So far I gave pastry classes to more than 300 students and taught to over 100 people how to make cream puffs.

Here are some of the reviews I got from teaching cream puff online over the years.
Whether you are a new or experienced baker, you will learn something from this course!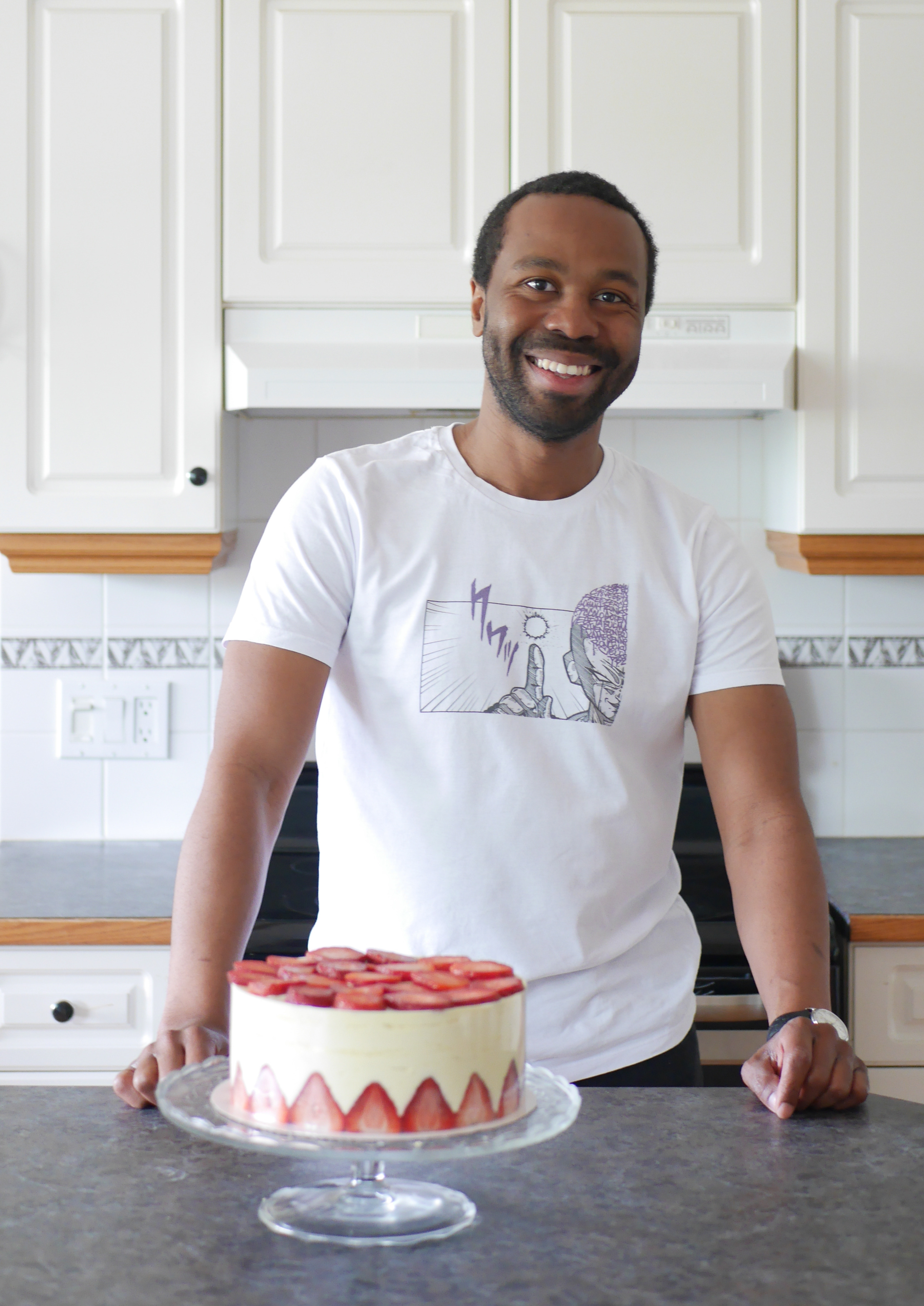 You will never walk alone
What distinguishes me from other course providers is my availability and willingness to guide you through the process: if you have any questions about any steps in my course, comment on any of the lectures and you can be sure that I will always find the time to respond and help you get better !
Lifetime access to the course!
When you enroll in the course, you get lifetime access to all the videos, and downloadable PDFs. You can watch, pause and playback the videos as many times as you like. No monthly or yearly payment involved, no subscription renewal, just a one time payment to get access to the full course. Plus, you get, for free, all the new recipes that will be added to the course!

Here is what you can find in the curriculum (click on the arrow to see all):
With this course you get:

-step-by-step guide for cream puff recipe and multiple fillings four croissant recipes
-Lifetime access to all content
-Billed one time only
-Access to FUTURE videos
-Downloadable and printable PDF for all recipes
-30-day refund policy
Nowhere can you find a course with this much information about cream puffs online.

Improve your pastry skills with one of these courses